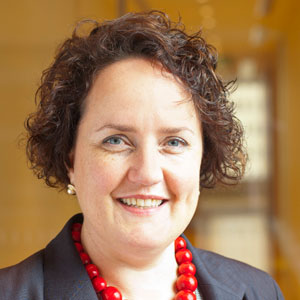 The secret to a more successful workplace is in the untapped potential of lawyers, writes consultant Martine Barclay.
The secret to a more successful workplace is in the untapped potential of lawyers, writes consultant Martine Barclay.
With limited legal hours to sell, how to make the legal hour work harder is the proverbial pot of gold at the end of the rainbow.
Many firms spend time and considerable dollars identifying their point of differentiation and they invest in training to realise their vision. Hands up if you've participated in a sales or client care course?
This is great training, but when clients are expecting more than just brilliant legal advice, how can firms add value that lasts?
Steve Olsher, America's 'reinvention expert', suggests that one solution might lie in tapping into the individual's inherent capabilities which are lying dormant or, more often, are undiscovered. This is counterintuitive in business where everyone "singing from the same hymn sheet" is the norm. However, Olsher's view is a refreshingly unique approach to learning and development in professional services and it's one that benefits the individual employee and the firm too.
Instead of imposing generic skills on people, Olsher believes that we need to celebrate our uniqueness and use it to differentiate ourselves in the market. This, he says, will create more fulfilled employees and therefore a more successful workplace. Sounds complicated? Well, it's not. It's a simple and practical combination of well-tested psychological methodologies and business theory. The result is a clear plan of action tailored to the individual.
Having spent years working in law firms and, prior to that, many years in the banking and financial services industry, I witnessed numerous attempts at 'upskilling' employees. There was some initial shift in the value offer, but invariably it didn't last, and eventually old habits, and familiar ways of working became the norm again until the next cycle of client care initiatives were rolled out.
It was only when I read Olsher's book What is your WHAT that I knew that I'd found something different which Australian law firms could benefit from. I was so compelled by his argument that I trained with Olsher in the US and am now the only person outside of the Americas able to deliver his workshop 'Rediscover Your Edge'.
At the end of the workshop participants have a clear and practical plan to help them develop their careers and leverage their own unique skills. In the age of the personal brand, and the need for law firms to differentiate their offer, this is a tried and tested formula that leverages the uniqueness of each individual lawyer – instead of trying to change them into something they're not.
For too long law firms (and many other businesses) have been guided by the 80/20 rule, where just 20 per cent of the workforce or partnership generates more revenue per head than the other 80 per cent. Imagine what you could do if you ignited that 80 per cent too.
Partners and senior associates in the 80 per cent cohort are said to have plateaued or worse, gone stale. It's not surprising given the pressures that lawyers are under – both in firms and in-house. But it doesn't have to be this way. If the 80 per cent was able to have clarity about their unique offer, differentiate themselves in their own way and deliver better for clients as a result, then the 80/20 rule could be turned on its head. That's got to be good for business and for staff too.
We know that if you empower your staff – no matter what level they are at – they are more productive and will be happier for it. At a time when we are all expected to work longer hours, when retirement seems illusive and when mental health issues in the workplace are so prevalent, it seems like an obvious step to shift the ethos of training programs from the general to the specific. As a result, everyone wins.
Martine Barclay is the managing director of Interconnected Development and has worked with firms including King & Wood Mallesons and Norton Rose Fulbright.