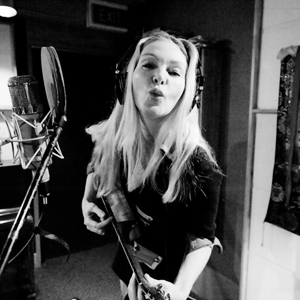 From midnight board meetings at King & Wood Mallesons to headlining jazz festivals across the world, Sally Street was one Sydney senior associate who knew when it was curtains for her law career.
Sitting at her office computer all day, Street would stare off into the distance and dream about jazz.
Street specialised in private equity at KWM, working for clients such as Goldman Sachs and Morgan Stanely.
She was also one half of the Sydney law community's most high-profile couples, before she split from estranged husband Alexander 'Sandy' Street SC in September last year.
Privately, she dreamed of being a singer.
For many years, Street spent her weekdays working as a lawyer, sometimes until 3am.
But on weekends she would leave that world behind and learn how to sing with a live band in the garage of jazz musician Freddie Wilson in Sydney's North shore.
"I worked really hard…and I was totally at the top of my game doing that," Street told Daily Mail Australia.
"I used to think in the end there's got to be more to life than this."
By the time 2007 rolled around, she swapped her black robes and case files for colourful costumes and a diamante-encrusted keytar.
Now she finds herself playing "flirty" songs at regular live gigs in Sydney pubs and clubs.
But this was not something that happened overnight. In fact, Street always wanted to be a jazz performer, but was pushed into university and law by her father.
He was a passionate jazz musician himself, who was never really home. But when he was, there would always be a room full of musicians "jamming".
"He didn't even turn up to my birth or my wedding because he was at gigs."
"We lived in this really old rumble tumble shack down at Long Reef on the Northern Beaches and all I wanted to do was sing and then my dad said 'You can't do that, it's too hard, [the music industry] is not like it was, you just have to go and get yourself a real job' so they made me go to uni," Street said.
But she finally broke free from law to pursue her passion. Since then she has headlined jazz festivals in Morocco, performed at the Venetian Casino in Macau, and won song-writing competitions.
"Because I wasn't so worried about earning money, because I was married at the time to Sandy so he was like, you know, just do what you love so I kept writing," Street said.
Street sees herself as a 'mischief maker' and a 'flirt' in her shows and music videos, and likes to infuse the 'girl next door sexy', according to her website.
"It's fun pushing people's boundaries. People are really conservative," she said. 
Her divorce has meant that she had to go back to law to do some consulting work, but music is still her passion.
"That's just for money, not because I want to do that at all. I don't and I'd certainly never go back and do it full-time," she said.
On a side note…
Meanwhile Street's mum Helen Jenifer McDonald is involved in a legal battle with Street's ex-husband over a loan worth hundreds of thousands of dollars.
McDonald alleges she loaned money to the couple when they had trouble paying off their mortgage on their Vaucluse home in Sydney's eastern suburbs.
Street has joined the claim "as a matter of procedure" but swears she won't have to cough up the dough to her mother.
"I adore my mum and she totally loves me. She's actually not suing me for any money at all."
Hmm….