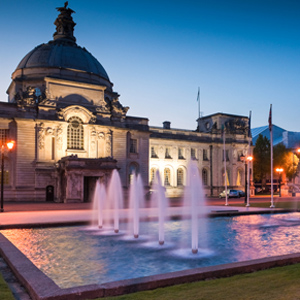 So what does a UK judge do if he cannot be assigned a stand-in interpreter for a case?
Rummage through Chinese takeaway shops for one of course.
Folklaw read a story in The Mirror of an exasperated judge who had to do just this to find a Mandarin interpreter for a case, which he had already adjourned previously for lack of an interpreter.
Judge Burr adjourned the case against Sun Liu at Cardiff Crown Court once before.
To avoid adjourning the case again, Judge Burr asked Liu's lawyer to trawl local restaurants for help.
But the barrister declined and the judge had to adjourn the case again.
You see, the United Kingdom moved to privatise legal aid services and court interpreting services a couple of years back, and the framework agreement came into effect on 30 January 2012.
The £90 million agreement was made by the Ministry of Justice and Applied Language Services in August 2011, shortly after acquired by Capita.
But interpreters were unhappy to take on the jobs at a lower pay and lower skill requirements.
Gee I wonder why?
Two years on, 85 per cent of qualified court interpreters are still boycotting the agreement.
"This is the latest example of how the criminal justice system under David Cameron has descended into a complete farce," said Shadow Justice Minister Andy Slaughter.
This isn't the first time something like this has happened.
Statistics show almost 2,500 court cases were affected in the first three months of this year alone.
Liu was in court on 16 July after she failed to turn up previously on charges of importing banned goods. She denied all charges.
Two weeks later, the case was back on track. Two weeks late.
"It is depressing that over two years after Capita took over court interpreting and translating services, they've still not got the basics right," said Slaughter.
Of course the Government swore the privatisation fiasco had saved £27 million in the first two years it's been up and running and that "it continues to reduce the burden on taxpayers".
But in December 2012, the Commons public accounts committee said the service was in "total chaos".
Well if a judge has to scour the menu of Chinese takeaway shops for an interpreter, then yes, Folklaw would agree the scheme is a blunder.
Correction: An earlier publication of this story falsely stated that Capita has failed to provide interpreters in 98 per cent of cases. That is incorect. According to The Mirror, Capita has never met its target of providing interpreters in 98 per cent of cases. Capita has contacted Lawyers Weekly and told us that for Q1 2014, Capita fulfilled 94.5 per cent of bookings. The article has been amended and Lawyers Weekly apologises for the error.