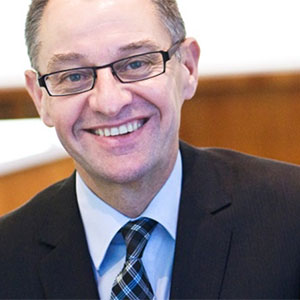 Moores' managing principal David Wells argues that time billing will indeed die in response to comments made by consultant Ted Dwyer last month.
Moores' managing principal David Wells argues that time billing will indeed die in response to comments made by consultant Ted Dwyer last month.
On 23 July 2014, Lawyers Weekly published an article titled Time billing will survive (the article) which included remarks by Ted Dwyer of Dwyer Consulting. The article prompted several comments from readers. In turn, there was a short reply from Ted in which he pointed out that he was not defending time billing (hourly rates) but merely saying that the use of time will remain a basis for billing legal services.
I disagree with Ted. Time billing is not yet dead; however, I believe it is very sick and will eventually be laid to rest.
Whether Ted is right or I am right is immaterial. Hopefully, neither of us is so fixated on the pricing model that we lose sight of what really matters, namely delivering valuable outcomes for clients so that lawyers are still chosen by clients to assist them in taking advantage of opportunities and solving problems, which in turn ensures the rule of law in our society is respected and maintained.
Although the vast majority of lawyers continue to act in the best interests of their clients, my view is that the reputation of lawyers over the last 30 years has waned, and that pricing models based on time recording have been a significant factor in the loss of reputation. In the three legal practices where I worked from 1984 to 2010, I operated under time-billing models. I made costs disclosures and gave costs estimates as required and never padded my timesheet.
Despite good results for clients in many cases, I can think of no more than a handful of cases where my overall performance really delighted the client. Perhaps I am as guilty as any other lawyer for loss of reputation due to time billing.
In my role as a senior manager of a Victorian legal practice over the last five years, I have used external lawyers and other professional knowledge practices for advice. Most of those practices operate under time-billing models. Since becoming a client, I have come to understand why so many clients view such models with disdain. I contrast those experiences with one very positive experience with a legal practice in NSW that provided a fixed fee up-front at my request. The lawyer agreed with me in advance about the price for the value that would be created and then the lawyer delivered. It was so refreshing and there were no nasty surprises when the invoice arrived.
In the context of the lawyer/client relationship, the criticisms of time billing are many and I will not repeat them here. At a theoretical level, few informed commentators would argue against the proposition that a model that enables the lawyer and the client to agree on the scope of work and the price up-front is appealing to the client.
Time billing linked to mental health
The detrimental effect of time billing on the relationship with the client is not the only consideration. There is also a school of thought that the unnatural emphasis on time recording in some practices is a factor in the increasing incidence of mental health issues being experienced by lawyers.
In his reply to the comments on the article, Ted says: "what matters is what the client wants". Doubtless, it is important for lawyers to listen carefully to clients to understand what the client wants (although, in my opinion, a more profound understanding is "what the client needs"). Yet, such an approach fails to give due weight to what might be in the best interests of the lawyer or, dare I say it, the profession.
Personally, I would be disappointed if lawyers simply defaulted to "what the client wants/needs" without consideration of other relevant factors such as "what pricing model is best equipped to contribute to the sustainability of lawyers in the profession?"
What clients really want
Sophisticated clients now understand that lawyers are in the business of selling intellectual capital and not time. Sophisticated clients now understand the benefits of price certainty, value and expertise backed up by experience and sound judgement. Such clients also understand that lawyers with these service offerings are probably equipped to share some risk with clients on price as well and they are only too happy to seek out such lawyers.
Smart lawyers can also see the writing on the wall. Many are leaving practices too reliant on time billing, and some are exiting the profession altogether. These departures are accelerating the demise of the time-billing paradigm.
Some of the smart lawyers who are not leaving the profession are being recruited by more progressive practices.
Over the last five years, I have heard very many leaders of large law firms say that change in the profession is structural and not cyclical. I agree with them. Practices built on the time-billing model may survive in one shape or form for several years, but not forever. Fortunately for clients and lawyers there are a host of alternatives now open to them.
David Wells (pictured) is the managing principal of two-office Victoria-based firm Moores.