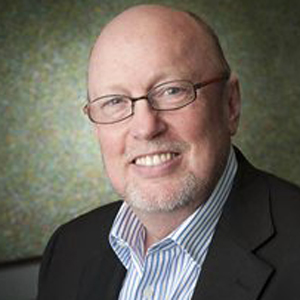 Acknowledging that the disruption of the legal market is constant and evolving is the first step in giving yourself half-a chance of surviving its repercussions, writes Dr Stephen Moss.
Change has always happened, but over the last 20 years change itself is changing – it has become faster, more fundamental and disrupting and less immediately predictable.
Disruption creates winners and losers. Think of telephone and record companies, Kodak and Encyclopedia Britannica on the one side and Google, Apple and Amazon on the other side.
Professional service firms are not immune to the forces of change.
The legal profession for example is barely recognizable from 20 years ago. Some have adapted, some have not. In another 20 years, or even less, the legal industry will be radically different again from today.
Liberalisation, information technology and client sophistication, demanding "more for less" will all drive change. Add to this the effects of globalisation and the introduction of external capital into the delivery of legal services and we have a recipe for faster, more fundamental and disruptive change.
There will again be winners and losers.
Winners, by definition, will be entrepreneurial and innovative. They will be able to adapt fast and always be ready to embrace change positively. The Losers will have "buried their heads in the sand" and not even seen the change happening around them.
I have clients across the whole spectrum of the legal services sector, from $1bn+ international firms through to smaller specialist firms and innovators and entrepreneurs.
A little humility goes a long way towards success
The Winners are clearly those who have leaders with the vision and humility to face the future with trepidation, passion and vigour.
The firms who are beginning to go backwards, the Losers, are often led by people who cannot embrace change in their own lives and fail to empower younger lawyers coming through.
I remember being a young Price Waterhouse partner and attending partners meeting where we put up the rates each year, delivering the same services with a client base who on the whole simply accepted this.
Clients have grown-up. They are very often more dynamic and in touch than the partners in the firms who are serving them.
We need to decide what we want to be in this new and evolving world. Can what you do, or parts of it, be standardised, systematised, packaged or commoditised? If it can be, or parts of it can be, they should be!
The more advisory or "bespoke" work can be kept at a high value, perhaps at a premium that is higher than in today's corporate firms.
Why not "value bill" such work, charge success fees aligning you to the clients success, and recognise that a leverage model may not work in this domain, except for training staff coming through, but certainly not billing staff who are not adding any value to the client.
Firms like AdventBalance, Axiom and Riverview Law are disproportionately successful in the legal services sector today. Their models, and the many followers after them, bill using fixed fees, do not have hefty overheads or salubrious offices.
They are delivering law differently, and corporate counsel are choosing them for some work over traditional law firms.
Look at AdventBalance. It has grown from an idea by a former Head of Business Development from a Magic Circle firm, and a former Partner from Freehills, to an enviable competitor with 140 lawyers (and growing) across Australia and Asia Pacific.
The future demands us to be innovative, and to get out of our own comfort zones. Change itself is changing, and it's time to ride this tide!
Dr Stephen Moss (pictured) is the chairman and senior partner at Eaton Capital Partners