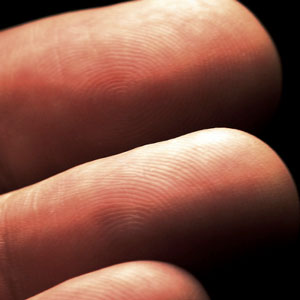 A mystery lawyer on the run from the cops has been unmasked after numerous attempts to hide her true identity.
Ann Marie Miller (pictured below),a 40-year-old attorney fromRoanoke, Virginia, was arrested in Ohio (9 July) after allegedly using a fake birth certificate to obtain a state ID under the name Julia Wadsworth.
The police were baffled to find that the woman in their custody, who refused to give her real name, had no fingerprints.
"There was no ridge detail whatsoever. Just smooth like a baby's butt. They're never going to come back," said county sheriff Samuel Crish, as reported by Reuters.
She claimed her missing prints were the work of human traffickers, but investigators later found evidence that she had scoured the web for ways to remove fingerprints.
If melting away her own prints wasn't a dead giveaway, her internet history also allegedly included searches on how to know if one is the subject of a federal investigation.
Folklaw didn't want to raise suspicions by looking into fingerprint removal procedures too closely but, according to (admittedly dubious) internet sources, there are quite a few ways to rub out prints, each more disagreeable than the last.
There's plain old slicing, burning with acid, plastic surgery and, as one site recommended, some sort of trick involving a pineapple (don't even ask).
One must be in a desperately dodgy situation to seek fingerprint removal as a last resort.
Mystery solved
The county sheriff's office eventually contacted police in southwest Florida, where the woman had spent time caring for an elderly man.
The Fort Myers News-Press in Florida ran a photo of the woman and, one month after she was arrested, the Ohio police received an anonymous tip identifying her as a bankruptcy lawyer who had been struck off after clients' funds went missing.
Miller will go to trial next month on charges of tampering with state records in Allen County, Ohio. She has pleaded not guilty to the felony, which could see her spend three years in jail if she is convicted.
Last week the police said Miller would be extradited to Denver, Colorado on 14 counts of theft, forgery, conspiracy and attempting to influence a public servant after her trial in Ohio is concluded.
Prosecutors in Denver are after Miller for allegedly filing a fraudulent claim to an elderly man's house just before he died.
Her accomplice, a paroled sex offender, took over ownership of the property, much to the surprise of the man's relatives who discovered the theft when they tried to sell his home after he died.
Denver police are also charging Miller with forging an elderly man's will and taking his house.
Love troubles
In 2009 Miller was accused of assaulting a paralegal who was in a relationship with her ex-boyfriend.
Her ex made a statement to the press after the news broke of her arrest, saying that she had begun to file very strange lawsuits against him, including one where she claimed he had injured her pet bobcat in Alaska. Go figure…
The story gets even stranger. Crish revealed that Miller requested his help writing her new book and getting police approval for an in-prison interview with a popular TV show.
Folklaw can just imagine the county sheriff's incredulity at these demands.
"She wants to be a celebrity, but I told her that all she really is a thief," he was reported as saying in Reuters.
"In 30 years, I've never seen anyone go to this extreme, ever."