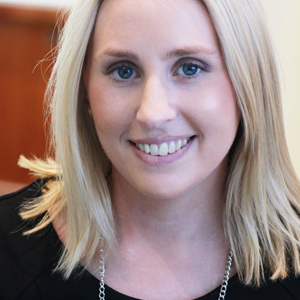 Litigation is often held up as one practice area that best suits the billable hour. Catherine Brooks and Callan O'Neill respectfully disagree.
Litigation is often held up as one practice area that best suits the billable hour. Catherine Brooks and Callan O'Neill respectfully disagree.
The first question you get asked when you tell another lawyer that your whole firm stopped the clock on the billable hour (as of 1 July 2012) is "but what about for litigation matters?"
For some reason, litigation is seen as the type of work that is just too hard to price up-front;  "What if more witnesses come forward? What if interlocutory steps are ordered? What if the discovery task expands?"
These are all good questions that Moores litigators have been dealing with for over two years now. The answer is multi-layered, but the solutions are simple:
1. Do your homework – look at previous matters of a similar nature, list all the variables, map out the stages required from beginning to end, and assess the risk and liability for your client. This should give you a pretty good understanding of the price (and corresponding value) for the matter and your client. For those clients who don't want an 'all in' price, you can provide them with a price for each stage of the matter (eg; filing a response, attending mediation etc). 
2. Client selection – if you have good relationships with your clients, and are upfront with them about the expected litigation path, including the potential twists and turns, you can then agree on a price that works for both parties. 
3. Work with the right people – internally you have to have those on your team who can project manage the client and the court process. With the billable hour gone, time can easily slip away from a junior delving into case research, and a client no longer bridled by a stop-watch can suddenly utilise many more resources. The discipline of project management has always been important for litigators, but is increasingly so when you've set the price upfront.
Bar prices
The biggest difficulty with truly being able to offer clients a pre-agreed price in litigation matters is when a barrister must be briefed. Trying to explain to a client that Moores provides pre-agreed prices, but that the barrister can't, is problematic, as it conflicts with the commitment to provide certainty when it comes to price.
Fortunately, there are some barristers who believe in the benefits of this way of pricing.
Having previously worked together at a top tier firm, and by coincidence both starting out in our new careers at the same time (with Catherine heading up the workplace relations team at Moores and Callan starting out as a junior barrister), we were both eager to differentiate and modernise our services.
One way we sought to do this was to offer our clients jargon-free advice and timely service. We also worked on ways to save our clients significant fees, for example, by adopting an informal briefing policy (succinct paperless briefs are our preferred method) and we offer the option of teleconference advice (with a follow up summary email) as opposed to lengthy written legal letters which allows our clients to make quick decisions before resources are sapped.
Another key way for us to differentiate ourselves is via value pricing. 
We have found that there are two primary benefits to value pricing litigation matters:
Firstly, it helps us to establish a strategy and corresponding price for the client, before we even commence working on the matter. In this way, we can ensure that our clients understand the risk before they embark on the painful journey of litigation, and it also ensures that the team (the client, the lawyers and the barrister) are in agreement on the approach to get the best result for the client.
In effect, we no longer start the clock and then scratch out a strategy along the way. We are decisive and client focussed before a step is even taken.
Second, we have reduced our debtors drastically (internally at Moores by 70%).
This is because our clients know what the bill is going to be before we send out the invoice, and often they've already advised their accounts department about the incoming bill so the amount is budgeted for in advance. Further, we're not starting work for clients who simply can't afford it, which has also improved our debtors and our relationships with those clients who appreciate honest discussions up-front (and send referrals our way).
This is a crucial benefit for barristers, such as Callan, because the quicker a client pays Moores, the quicker the barrister is paid, which helps with everyone's cash-flow.
So next time a litigation matter walks in the door, or you start preparing a brief to Counsel, we encourage you to think: "Should we be value pricing this?"
Catherine Brooks (pictured top right) leads the Workplace Relations team at Moores Legal in Melbourne. Callan O'Neill (pictured top left) is a barrister with Sydney's 12 Wentworth Selborne Chambers and sits on the NSW Rugby Union judiciary