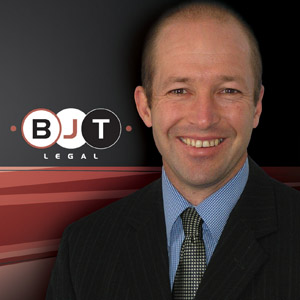 Innovation and profitability go hand in glove. At the recent ALPMA conference, futurist Craig Rispin asked where technology fits in. Steve Drummond reports.
When we think about technology and the way that it has changed how we deliver services to our clients, the efficiencies we have gained over the last five years alone is astonishing. As a manager in a mid-sized, regional practice, it is always challenging in keeping up to date and deciding when to adopt emerging technologies. 
At the ALPMA Summit Master Class Workshop, Business futurist & Innovation expert Craig Rispin shared some of his insights into leveraging technology and demystified some of the trends around a range of technologies.
Joint winners
We live in a mobile first and cloud first world.  The number of global users of mobile devices now exceeds the number of users of desktop computers.  Mobile devices are increasingly becoming the preferred method of interaction, impacting on virtually everything we do and touch.  Our practices will need to embrace this as our clients rapidly move to adopt their preferred communication method.
Add to this the ability to store, access, share, and utilise vast amounts of data without the need to have large amounts of hardware infrastructure and it creates a perfect storm to accelerate the rate of change that all firms will need to keep up with.
Safety first
There is a lot of fear about security amongst business leaders that is preventing good business decisions being made.  Fear that the technology isn't secure and a nervousness around the risks associated with data loss and hackers. 
While some concerns are real, the risks in having poor cyber security practices within our firms are far greater than any associated with data in the cloud.  There are opportunities that abound in cloud computing and the security in place by cloud providers far exceeds anything most legal firms will have with their own systems.
While we hesitate at adopting cloud technology, every day, businesses are being hacked due to outdated technology and poor security practices. 
Following this six point checklist will improve security:
1.      Use long and strong passwords
2.      Use multi-factor authentication
3.      Use https: everywhere that you can – plug in for Google chrome
4.      Use a VPN and do not use public wifi
5.      Encrypt sensitive documents
6.      Keep security software updated
The security checklist is much longer than these six, but if all practices adopted these reasonably simple processes, the risk of being hacked would diminish significantly.  Lawyers are often seen as soft targets to obtain personal information and while we think it won't happen to us there are plenty of examples of legal practice systems being hacked and confidential information stolen.
Productivity Platforms
Most of us are used to buying software and perhaps paying an annual maintenance fee.  The new normal will based around user subscriptions which will give our firms cloud based, mobile optimised, automated, inexpensive tools to maximise productivity. 
There is an app or subscription based product for virtually all of our technological requirements.  These products will enable more accessibility, greater productivity, mobility, flexibility and the means to compete with other practices, irrespective of size.  Many businesses are moving away from traditional software systems to app-based systems. 
Stand out and speak up
If we had the opportunity to start again would we set-up our businesses the same as they are now?  Most of us would probably say no.
We need to be open to new ideas and opportunities and continually challenge the way we provide services.  There is no doubt our clients are changing.  We need to use new and emerging technologies to be innovative.  Not just to adopt technology for the latest fad but to drive change in the way we provide services and give our staff the tools to deliver those services to our clients.
The challenge for many practices is to decide what we need to stop doing to enable the changes to take place and gain a competitive advantage by automating and optimising many facets of our practices.  Our future depends on it as in the current climate doing nothing is a huge risk because you can be sure many practices are already leveraging their technology to provide greater efficiencies and better services to client.
Steve Drummond (pictured) is the CEO of BJT Legal, based in Ballarat in the heart of Regional Victoria. He has over 30 years' experience in legal practices and has implemented numerous technological advancements at his firm.