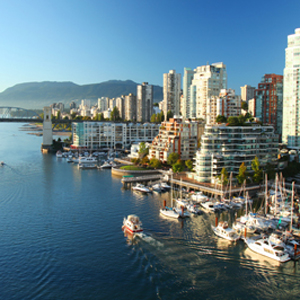 A Vancouver lawyer who has been suspended from practice for six months after a tribunal found he had been rude to his work mates, and intentionally lied to an Appeal Court judge and the Law Society of British Columbia.
Not only that, but Gary Russell Vlug, 47, will have to cough up a CAD $20,000 fine.
Three lawyers accused him of 11 separate incidents of professional misconduct, including attaching documents to an affidavit after it was sworn, according to the ruling from a three-person Law Society panel.
"We found his conduct was egregious and beneath the standards expected of members of the profession," the panel noted in its decision.
"Neither the Law Society nor the public will tolerate lawyers who are dishonest, lie to the judges, or habitually behave in a manner that is below the standard expected of lawyers."
But Vlug started with the "I'm not taking this lying down" card.
He told the panel he would "go down swinging", reports The Vancouver Sun.
As he was sinking, he next played the "will somebody please think of me" card. He asked the panel for an $11,000 fine and a one-month suspension because a longer suspension would wreck his practice.
But the panel didn't budge. They said he deserves a longer suspension because of previous misconduct.
Yep, the Law Society panel found him guilty in 2011 of professional misconduct when he didn't return extra money to ICBC that he received from a negotiated settlement.
"When confronted, he concocted a story suggesting that the excess money was in payment for a bad faith claim against ICBC," the panel ruling said, adding Vlug was fined $5000 for that.
And finally…Vlug played the "I didn't do it, it's his fault" card.
The panel said he had "poor communications skills", didn't own up to his behaviour and actions, and tried to blame others.
Game over Vlug.
Vlug's suspension starts on 1 October. His fine deadline is 30 November.