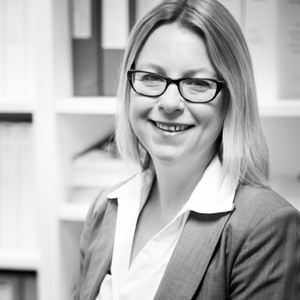 Trust accounting, marketing, financial management…. Genevieve McMahon is glad she has some help with what a sole practitioner deals with every day.
Trust accounting, marketing, financial management…. Genevieve McMahon is glad she has some help with what a sole practitioner deals with every day.
I recently "whooshed" up a pretty significant learning curve. Well perhaps, not so much "whooshed" up it, but bumped to a halt when I hit it!
I spent three long and quite intense days attending the College of Law Practice Management Course for Sole Practitioners.
The modules seemed fairly straightforward on the face of it, pretty much what you'd expect, given the title of the course: Work management, business planning, practice finances, financial management, LawCover and risk management, business development, trust accounting, and last but not least, a module on the relatively new and very important focus for the legal profession, stress management.
So the first module, Work Management, well, it basically covered all those practical aspects of setting up business, including setting up the technology.
Having always worked in large and very well resourced law firms I'd never had to turn my mind to any of these things. Spoilt as I've been, I'd be lucky to know how to download a document, let alone decide what sort of document management and practice management systems I should set up in my own practice!
And it never used to matter that I was a technological ignoramus, because you didn't have to even try and work out what was your problem - all you ever had to do was call "Helpdesk" (who'd tell you very helpfully, to switch off your computer and then switch it back on!).
So many questions
"Hanging out one's shingle" is a big deal.
To start with, what are you going to hang it on?
Your home front door, a virtual office, a serviced office or some real and permanent office space?
And how much does it all cost? And what is your phone number – you want something that can be portable if you move or grow. And then what about your hardware and what and where are your backup systems?
With 80 per cent of the legal profession being sole practitioners you also need to differentiate yourself from the pack, and that means branding, logos, letterheads and websites.
Hmm, I was already beginning to think about second mortgages! And I haven't even started thinking about a receptionist, secretary or bookkeeper yet.
My next heart-palpitation moments were during the financial management modules. Basically we're talking about funding the practice, working capital, time recording systems, cash flows, taxes, superannuation, financial reporting, tracking your lock up and your WIP. Not to mention billing!
And estimating income for the purposes of getting my professional indemnity insurance. By this stage I was coming to the conviction that in order to be a successful legal practitioner I should actually be a successful accountant in the first instance!
And then we got to trust accounting. Again it seemed like I could spend my entire working week keeping the trust accounts in order – when was I supposed to do any legal work?
Or do any marketing pitches to prospective clients??? And yes, marketing, well that means brochures, business cards, and referral systems, it means industry exposure: events and seminars. How am I meant to organise those? And I'd forgotten – I'll be needing to find 10 units of CPDs each year, no sitting around with a nice lunch in the board rooms while some expert on area of law is delivered to me ….
And so it went on, over three (what could have been) rather daunting days.
With a little help from my friends
But actually for me, it was none of those things because I am very fortunate. I am a "sole practitioner" who doesn't have to worry about any of those headaches.
As a consulting principal with the dispersed law firm Nexus Law Group, I have all the flexibility and freedom of a sole practice while keeping the benefits of the large firm structure.
I don't have to let go of that security blanket I've been wrapped up in for my entire working life.
With Nexus, I can just walk into entire back office systems (including HR and IT) which have already been established. I can use their practice management systems, billing accounting and trust account system. I already have a brand, logo and website, access to collaborative work and collegiate support and even physical offices.
All at a far less overhead cost than I could, if I had to do it all myself (that is assuming I had the capital in the first place). Not to mention the stress of it all and the risk!
Nexus even sends me referred work on occasion, and places its members into in-house roles. Working with a dispersed practice really gives me the best of both worlds and let's face it, that's what you thought you wanted when you decided to be a sole practitioner.
Have you found it?
Genevieve McMahon (pictured) has almost two decades of experience in the legal profession, working in both top-tier and boutique firms.  She is passionate about working within a progressive profession and joined Nexus Law Group in February.