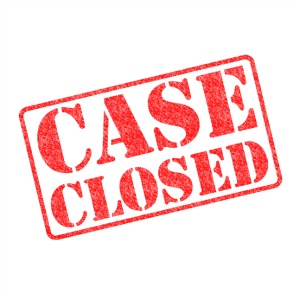 There are very good reasons why those who claim to be victims of sexual violence are not publically named, but none of these occurred to US lawyer David Cornwell.
There are very good reasons why those who claim to be victims of sexual violence are not publically named, but none of these occurred to the US lawyer representing Florida State University (FSU) star quarterback Jameis Winston.
It is standard practice for accusers to remain anonymous to avoid "victim shaming" and public scrutiny, which would discourage the reporting of certain crimes.
Yet inexplicably, David Cornwell decided it was a great idea to post the name of the woman his client allegedly raped on his personal Twitter account, which has over 6,000 followers.
Not only did he include her last name in the tweet, he also included a photograph of confidential investigative hearing materials, which has her full name.
The tweet read: "FSU gives [the victim] 20 months to file a complaint and Jameis 13 days to learn 1,000 documents. #dueprocess??"
The post attracted over 360 re-tweets and was still live at the time of writing.
Cornwell's cry for "due process" is both shocking and ironic given the way the case has been mishandled – to the detriment of the alleged victim.
Folklaw has been following the affair closely and this Twitter brain fart is just the latest in a long line of disgusting miscarriages of justice, including alleged university corruption and horrifying police complacency.
On 7 December 2012, a FSU student told police she had been raped by a stranger after drinking at a local bar, later identifying Winston as her attacker.
She had bruises indicative of serious trauma and semen in her underwear, which matched Winston's DNA.
The police failed to identify the rapist on their own and, even once the accuser pointed the finger at Winston, failed to interview him for nearly two weeks.
They then closed the case within two months without questioning two fellow footballers who had been present at the scene of the alleged crime.
It took no less than 342 days for the police to finally get around to speaking to these two misfits, one of whom had actually videotaped the entire encounter but had subsequently deleted the footage. Not at all suspicious...
Fed up with the police's failure to pursue her case, Winston's accuser filed a complaint along with another student who had similar grievances.
"Why did the detective insist my case was closed and refused to answer calls and emails? I am SO ANGRY!" said one student.
But, of course, the complaints were ignored.
Patricia Carroll, the lawyer of Winston's alleged victim, said her client had been told by police that she would be "raked over the coals" for dragging down a prized athlete in an attempt to pursue her case.
FSU, in what may well be a violation of US federal law, also failed to investigate the rape allegations in a timely fashion and did not attempt to question the student who had supposedly violated fellow students' right to privacy by videotaping sex without consent.
Winston and his two football mates are only now facing possible university expulsion, even though the sports department was aware of the case in early January last year!
Presumably, Cornwell's defence for publically shaming the alleged rape victim is that because the case was dropped by the police, the accuser must be lying.
He has previously voiced this opinion, telling The New York Times, "We don't need an investigation, thorough or otherwise, to know that Jameis did not sexually assault this young lady. Jameis has never sexually assaulted anybody."
Case closed everyone – who needs a system of justice when we have one man's opinion?