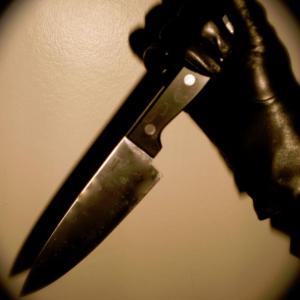 Law firm in-fights are often described as brutal or bloody but these words can rarely be applied in a wholly literal sense… except, of course, in America.
When Virginia lawyer Alecia Schmuhl lost her job recently she and her husband, Andrew Schmuhl, allegedly forced their way into her elderly boss' home and violently attacked him and his wife, leaving both in hospital fighting for their lives.
The attacks, which were said to have occurred on 9 November, were no hit and run affair; the gruesome revenge was drawn out over several hours, according to police.
The couple apparently drove to the managing partner's house in McClean, knocked on the door and pushed their way inside. Andrew Schmuhl then allegedly stabbed the man and, when his wife entered the scene, stabbed her as well.
The wife eventually escaped and activated the alarm shortly before 10pm, calling police to the house and causing the alleged assailants to bolt. A massive police manhunt brought dozens of officers and a helicopter to the area. Neighbours report seeing a lot of blood at the scene.
Eventually the couple were found and each charged with two counts of abduction and two counts of malicious wounding.
The Washington Post spoke to Merrit Green, a partner at a firm where Alecia Schmuhl previously worked prior to taking up her position at Bean Kinney & Korman.
He described Ms Schmuhl as a diligent worker with an outgoing and friendly personality.
"It's a horrendously sad situation. She was on a good, bright career path and so was her husband. It's just unbelievable," he said.    
Mr and Mrs Schmuhl met at the Valparaiso University School of Law from where they both graduated in 2009. Alecia Schmuhl went on to work for Bean Kinney & Korman and her husband became a judge advocate with the Army at Fort Belvoir.
Folklaw is curious to see whether Mr and Mrs Schmuhl will get a good defence – after all, what kind of lawyer willingly defends a couple with a reputation for stabbing another lawyer?