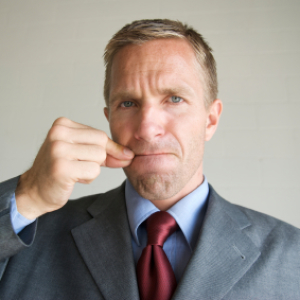 Lawyers, once trusted custodians of gross verbosity, are now speaking in plain English instead of confusing and terrifying their clients with endless, meaningless jargon.
There is a silent crisis in the law that has so far gone unnoticed.
When Folklaw ran a basic readability test on 11 large Australian law firms' 'About us' website pages, we found that not one was pitched to an audience with a reading ability higher than that of a 16-year-old. Many would have been understood by a 13-year-old!
The firms' combined average score on the Flesch Reading Ease Index was a dismal 46.7, setting them in the same readability bracket as many children's books.
This is an intolerable state of affairs. Isn't the first thing they teach you in law school to never use one word when you can use 10?

Clayton Utz betrayed the profession by articulating ideas with the utmost brevity and clarity on the firm's website. Clutz was closely followed by K & L Gates and Mills Oakley, both of which were succinct and effective communicators.
However, the legal profession's proclivity for superfluous verbiage was not entirely indiscernible online. Such obfuscating phrases as "deep sectoral insights", "commercial pragmatism", "intellectual creativity" and "distil complexity" prevailed over drabber word choices.

There was, nevertheless, a marked absence of multi-step statements qualified by multi-step stipulations and primary verbs were hardly ever buried at the end of much-too-long sentences.

Herbert Smith Freehills' and King & Wood Mallesons' websites were the hardest to read, but were still disappointingly free of hyper-technical legalese – and there was no Latin at all.

While long-winded, mind-numbing language is now the trademark of the law, simplicity and concision have not always been at odds with the profession: Folklaw is aware of a much older tradition to which legal minds are perhaps returning.

As a notable Roman lawyer once said, "When you wish to instruct, be brief, that men's minds take in quickly what you say; learn its lesson; and retain it faithfully."
Perhaps the words of Cicero are, at last, beginning to sink in.