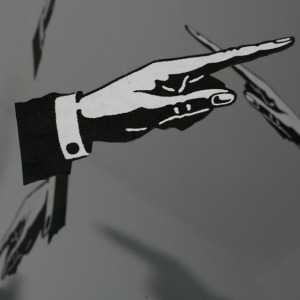 Suits and accusations are flying left, right and centre in a case involving Buckingham Palace and high profile law professor and advocate Alan Dershowitz.
Dershowitz and Prince Andrew, Duke of York were recently linked with an under-age sex ring for "politically connected and financially powerful people".
Dershowitz is now being sued by the lawyers acting for the woman who made the allegations. Paul Cassell and Bradley Edwards claim that Dershowitz attacked their character and reputation through the media.
After beginning proceedings on January 5 to remove his name from court documents that name him as having had sex with an under-age girl, Dershowitz publically denounced the lawyers for "unethical" behaviour warranting disbarment.
Cassell and Edwards are seeking damages but Dershowitz has said he is "thrilled" to have the chance to prove the lawyers wrong.
Dershowitz was quick to comment when the allegations arose calling the claims "unequivocally and completely false". Buckingham Palace also denied the allegations, saying they lacked "any foundation".
The scandal arose when two women sued the US government for entering into a plea bargain with Jeffrey Epstein, who was accused of facilitating the sexual abuse of under-age girls by powerful people.
Epstein was jailed in 2008 for a sex offense with a minor and has pled guilty to charges of prostitution.
Another woman launched a case alleging that Epstein trafficked her and forced her to have sex with Prince Andrew three times between 1999 and 2002 when she was a minor.
Prince Andrew was friends with Epstein prior to his conviction but later apologised for the relationship.
Dershowitz is a semi-retired 76-year-old Harvard Law professor who made a name for himself defending celebrities, including actor and athlete OJ Simpson and Wikileaks founder Julian Assange.
He has taught criminal and constitutional law, published over 1,000 articles and 30 books and taken on a number of death row cases pro bono.
Former student and colleague of Dershowitz Martin Weinberg told the Boston Globe, "For 50 years, [Dershowitz has] consistently defended the rights of the least popular citizens of the United States of America.
"Few people can be counted on to take the right side of something so consistently and no matter how unpopular it is. He's the most courageous advocate I know, to both clients and causes."