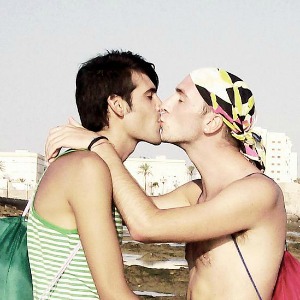 Articulating hatred of homosexuals in your spare time is not protected speech, according to a recent ruling by the Michigan appeals court in the US.
Andrew Shirvell was fired from his role as assistant to Michigan Attorney-General Mike Cox in 2010 after calling gay university graduate Chris Armstrong "a radical homosexual activist, racist, elitist and liar".
He has now been barred from receiving any unemployment benefits in a 3-0 decision, handed down on January 10.
The court weighed the public interest against Shirvell's private interests and found that his anti-gay rhetoric clashed horribly with the anti-cyber bullying campaign being pursued by the Attorney-General's office at the time.
"It was reasonable for the department to conclude in its termination letter that Shirvell's conduct … had the potential to damage the public's perception [of the department].
"Shirvell's conduct reasonably could have created the impression that neither he nor the department enforced the law in a fair, even-handed manner without bias," the court judgment read.
Shirvell said the decision was "deeply flawed", but Folklaw isn't surprised the state of Michigan shirked from letting a diehard bigot like Shirvell live off the public purse.
Besides, a steady pay cheque wasn't going to help Shirvell anyway since he now owes $4.5 million in damages to the university graduate he publicly attacked.

Armstrong's lawyer, Deborah Gordon, told The Michigan Daily, "You cannot defame, smear and stalk a college student (and others) and think you can continue working as an attorney for the state.
"Mr Shirvell thought all he had to do was utter the words 'First Amendment' and he would magically be protected from any consequences for his actions. He was incorrect."
Gordon said Shirvell's Chris Armstrong Watch blog spread lies about her client by publishing claims that Armstrong hosted orgies and was involved in sex acts on a children's playground and inside a church.
Shirvell later appeared on television defending his blog, prompting a flood of over 20,000 complaint letters to the Attorney-General's office and the termination of his employment.