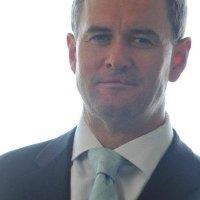 Legal consultant Ted Dwyer gives firms some perspective on the unprecedented number of partner moves over the past year.
 Much was made last year of the continuing stream of departures and lateral moves of partners and senior lawyers from major law firms in Australia. If you believe the commentary, you might assume that major firms are in the middle of an unprecedented crisis and are unable to control events.
It is easy to be a prophet of doom. But before rushing to judgment, look at each situation carefully. Does the firm need the departing partner or senior associate? If the answer is no, then the departure may well be a sign things are moving in the right direction.
It is true that the Australian legal market has never been more dynamic or competitive. This places unique pressures on leaders of major law firms and we have seen many responding in different ways. However, one process common to almost all major firms (including the legal teams being offered by major professional services firms) is that of 'deleveraging'.
Firms are getting smaller, focusing on areas commanding premium rates and offering the expertise of senior lawyers to clients in those areas. They are innovating, taking advantage of technology and other options to replace expensive lawyers, or retraining their lawyers to be more commercial in the way they work. The very best are actually (yes!) asking clients what they want and coming up with solutions. What will emerge are very lean, profitable firms. Clients will still pay premium rates for the service these premium players can provide, as they perceive the services to be higher in quality and value than other choices.
There is a downside, of course. As the major firms get smaller, many lawyers will have no choice but to move on. Consider this: only five years ago, 24 per cent of all private practice solicitors in NSW worked in law firms with more than 40 partners. That figure dropped to 19 per cent by the start of 2015. At the same time, the total number of solicitors in NSW has increased by 23 per cent over the past five years (22,863 in 2009 to 27,955 in 2014).
If you drill down the practice areas offered by major firms, you would find that they increasingly exclude commoditised practice areas, hence the raft of partner and senior associate moves that we are witnessing on a weekly basis.
Small firms in danger
Much attention is given to large firms, which make up less than three per cent of total firms. The real crisis in our sector, however, does not involve the large firms. More attention might be given to the disaster unfolding among the small firms in NSW. At the time of writing this article, these firms constituted over 97 per cent of all law firms. Between 2009 and 2014, their number has grown by 22 per cent (there are now 5,500 law firms with one to four partners in NSW). They compete in a market with a plummeting value. There are too many law firms and lawyers offering the same commoditised services to consumers. It is not a sustainable situation.
The future is far more positive for the major firms. However it isn't all good news. One or two major firms are in danger of collapse in the medium term as a result of placing the needs of owners over the needs of clients, as well as poor strategic planning. On the whole though, the majority are taking the painful steps necessary to improve client service while maintaining profitability. Leaders of these firms are focused on identifying the areas where clients will be less price sensitive, and then structuring their service in a way that resonates with client needs.
The bottom line is if you own or run a large law firm you can expect partner departures to grow at a steady rate. But unless those partners are from highly-profitable, strategically-important practices, don't worry too much. It may well be a positive outcome for the business.
As we have noted in recent years – when it comes to the legal sector, it is not business as usual.
Ted Dwyer (pictured) is a director of Dwyer Consulting and a leading law firm sector consultant.