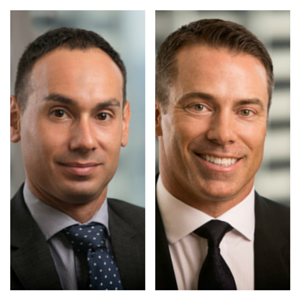 A new breed of general counsel delivers enhanced value in the C-Suite, write CTPartners' directors Jason Johnson and Joe Karsay.
For corporations worldwide, the target profile and strategic responsibilities of the general counsel (GC) are shifting, with GCs playing a more prominent and valuable role in the leadership team, according to analysis by global executive search firm, CTPartners.
As a result, selecting the right person in the GC role has become a top leadership priority. Whereas domain and technical legal experience were paramount in the past, the GC of the future will be expected to be a well-rounded executive and a strong contributor to the executive committee.
With roots dating back to the global financial crisis, the upgrading of the GC role is a strategic talent trend that continues to gain momentum, as tougher regulatory climates in industries and nations around the globe reinforce the rising importance of legal and compliance functions. Greater competition also has meant that there is more focus than ever on the customer and the impact that key management decisions will have on the end user. This has required the GC to get closer to the business and the other members of the executive team.
Accordingly, in high-stakes, high-rewards sectors such as financial services, life sciences, and technology, media and telecommunications, corporations are increasingly recognising that a top-quality GC will deliver a powerful competitive edge.
Offence not defence
This might come as a surprise to organisations that still view their GC as 'defensive players,' brought in after the fact to deal with major disputes or ink large deals once the commercial terms have been settled. Having the right General Counsel in the C-Suite (senior executive), proactively involved in decision-making and serving as a confidant to the CEO, is the way of the future.
In recent research, for example, over half of GCs surveyed saw their core role as 'a stakeholder in business decisions.'
Our experience and research in the general counsel executive search space has led the global consultants at CTPartners to recommend a new and enhanced talent profile. This includes not only top-quality legal skills and experience, but also a strong strategic mindset, an ability to transform the legal function, and an orientation to collaborate across the business.
The GC of tomorrow must be active contributors to overall company strategy and be able to imbue their lawyers with an understanding of how legal decisions and advice fit in with the corporation's wider business and strategic context. Again this trend is borne out in a recent study with two in three GCs believing they were more involved in formulating commercial strategy in their company than had been the case five years ago.
Best-in-class GCs are able to drive innovation with fresh ideas on the design of organisational structures, processes, and systems. This expertise is valuable, although it may be difficult to find, as lawyers by nature tend to be relatively conservative and change resistant.
Needing a spark
As CTPartners advises, truly impactful GCs must also possess the gravitas and influencing skills to be able to build relationships across the organisation.
Chemistry with the CEO and other business leaders is the critical ingredient. In the same study cited earlier, one GC of a large organisation described this as having an understanding of the business objectives of line managers and seeing them as a partner in achieving a common goal.
Yet, with growing demand for this new breed of GC, CTPartners warns that the supply of outstanding candidates is limited for a numbers of reasons. When corporations hire a partner directly from a law firm, there is a strong risk of "organ rejection."
Historically, law firms have rewarded commercial output rather than management aptitude, meaning that there is no assurance that the most senior partners are good people leaders. Those that have spent their whole career in law firms may come across as too esoteric or inflexible.
The right skill set may not sit within an incumbent GC either. Compared to other senior executives, GCs tend to have a long tenure, as their next move is not always obvious. Long tenure can sometimes bring staleness, which is antithetic to the fresh thinking that is at the heart of innovation and change.
The GC of the future will be outstanding business leaders (and possible CEO successors) who happen to be lawyers.
Jason Johnson (pictured right) is the managing partner, Asia Pacific, with CTPartners. Jason has placed over 100 partners, facilitated multiple team moves, market entries and mergers. Joe Karsay (pictured left) is a director with CTPartners. Joe was previously a telecommunications, media and technology lawyer with Gilbert + Tobin