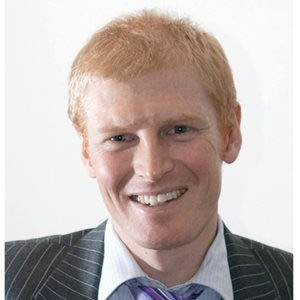 The profession was rocked by a major report in 2014 that showed discrimination, bullying and harassment is rife in the profession. Justin Whealing says that in 2015, how we treat each other will be how the profession is judged.
There is nothing that should concern senior members of the profession more than how we treat each other and, on that score there is some work to do, and then some.
One of my most important briefs as the editor of Lawyers Weekly is to express the concerns of our readers and, on occasions, fight battles on their behalf. Top of that list is diversity, or the lack thereof, and depression.
The release of the National Attrition and Re-engagement Study (NARS) by the Law Council of Australia in March was a watershed moment for the profession.
The statistics from the NARS Report are not adequately described as sobering, they are shocking.
The report analysed responses from 3801 practising lawyers, 84 lawyers who had left the profession and 75 individuals who have completed a law qualification but have not practised law. Around 70 per cent of the survey respondents were women.
Half of all women claimed to have experienced discrimination due to their gender, compared to just over 10 per cent of men.
One in four women said they were discriminated against due to family or carer responsibilities.
The NARS found that 50 per cent of women and one in three men said they had been bullied or intimidated in the workplace, with the study finding these figures could be linked to the confrontational nature of legal practice.
Such statistics shame the legal profession and undermine the expertise and integrity of all its members.
Why would any client want to pay thousands of dollars to a law firm for advice on employment law matters, such as bullying and harassment, or seek guidance on how to frame occupational health & safety policies when doubt is cast as to the safety, culture and types of behaviours allowed to exist in law firms?
Law firms and all legal bodies should be setting the example as to what a modern day professional services or white-collar workplace should look like.
What the NARS demonstrated is what we already know; that the law allows objectionable behaviours to exist for as long as a kill or get killed culture is allowed to flourish.
The NARS showed that the profession is adept at quantifying the monetary value of work
When you ignore your own, why should you be trusted to dole out advice to others?
"We may have had our eye off the ball a little and have not done enough to engender a culture where those sorts of things are absolutely unacceptable," said one of the architects of the NARS, Fiona McLeod SC, a former president of the Victorian Bar, current vice-president of the Australian Bar Association and one of the profession's leading professional and moral figureheads when talking to Lawyers Weekly in March.
"We have to communicate an absolute zero tolerance for bullying and harassment."
So, where to from here?
How do we address such a systematic failure to members of the profession?
Fiona has a few ideas.
In providing the keynote address at the Lawyers Weekly Women in Law Awards in October, she made the following point, which bears repeating, on how we can change the profession so its members are happier.
"We need clear guidelines, laws, conduct rules and appropriate supports and processes.  We need to be accountable, with rigorous institutional supports, education and outside assistance."
The where to from here after NARS is a very important question.
In fact, it is the most important question confronting the profession this year.
Strong leadership from law firm heads, senior partners, silks and general counsels are needed to eliminate such behaviours.
One of the leading senior male figures behind the NARS, Baker & McKenzie Australia managing partner Chris Freeland, has initiated roundtable discussions with other large-law managing partners about what can be done to help women stay in the profession longer, and to ensure all its members, regardless of gender, feel they can arrive at a workplace where experiences of bullying, discrimination and harassment are not tolerated.
The days of having a culture where colleagues 'look the other way and put up with it' because he or she is 'just like that', 'has an enormous client list' or 'gets results' will not wash in the modern environment.
The ends never, ever justify the means.
With a report such as the NARS detailing unacceptably high levels of bullying, harassment and objectionable behaviour, is it any wonder the legal sector has such high rates of depression amongst its members?
Timing is everything
In delivering the annual Tristan Jepson Memorial Foundation annual lecture in October, High Court Justice Virginia Bell made the point that, in her view, depression is linked to timesheets.
Justice Bell told attendees at the lecture that while there is a general acceptance that time-billing imposes unrealistic deadlines and unreasonable demands, calls to adopt alternatives are falling on deaf ears.
She described billable hour targets as a "blunt" management tool that rewards inefficiency with higher remuneration.
Lawyers Weekly concurs with the views of Justice Bell.
It is my strong contention that there is a link between timesheets, legal stress, bad behaviour and the high rate of depression amongst lawyers.
I realise that you can't prove this with statistics, and such an assertion is based largely on anecdotal evidence.
But talk to lawyers, senior and junior.
I have heard too many stories about the pressures of timesheet- driven measurements of performance and billable hour targets.
I personally feel that this system of billing is not only unfair to clients that pay big bucks to firms, but it is also unfair to junior lawyers whose success or otherwise is so highly measured against how they measure up against the clock.
As one lawyer who has now left the profession commented in the NARS: "The six minute units and the relentlessness of time recording and billing and meeting the budget, I'm just over it".
She is not alone, and more good people will leave the profession while we still attach someone's worth to someone's time.
This is an edited extract from a presentation  Lawyers Weekly editorJustin Whealing gave to InfoTrack in December 2014.