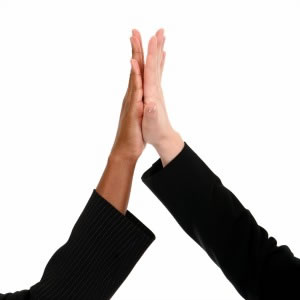 A US lawyer has convinced a jury that her 66-year-old client accused of robbing a bank was simply trying to open an account.
Trenton man Henry Kidd was cleared of robbing a Roma Bank branch after a stellar performance by his lawyer, Caroline Turner, who argued that the bank clerk misunderstood her client.
Turner told the jury of six men and six women that Kidd often mumbles and is difficult to understand, reported The Trentonian.
She also argued that his ragged appearance when he went to the bank made him look threatening, so when he put his hand in his pocket for paperwork the teller believed Kidd was simulating a gun.
What most impressed Folklaw, however, was Turner's use of magnetic strips to argue her case. Each one had a purported fact written on it and, as the strips stacked up, so did reasonable doubt in the minds of the jury.
The so-called facts included Kidd's lack of a handgun, his gravelly voice and a lack of a reaction from Kidd when the teller began placing money on the counter.
After the not guilty verdict was handed down on Tuesday, Turner said she was "absolutely thrilled and delighted".