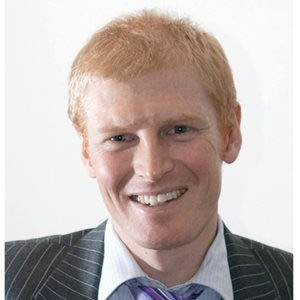 The emergence of specialist boutique firms started by ex-large law partners in 2014 points to a yearning for a better way, writes Justin Whealing.
Global firms have been arriving in the domestic legal market with much regularity in the first half of this decade, but it is the start-up of small, specialist firms that looks set to challenge the established legal order over the next few years.
One of those boutique firms that is already starting to turn heads is Hive Legal, based in Melbourne.
Hive opened its doors in February 2014, with four of its founding partners being the senior Minter Ellison duo of Mitzi Gilligan and Jacinda de Witts, along with Peter Monk, the former managing partner of DLA Piper in Melbourne, and Simon Davidson, a former private equity partner at DLA.
These four lawyers are all steeped and trained in the large-law environment, developing the legal acumen and client base that comes from forging a successful practice set against such a backdrop.
However, in setting up Hive, they have created a firm that is the antithesis of a large law firm.
Billable hours and timesheets are gone, with fixed fees and flexible work options in.
The only requirement for Hive staff to have "face time" is that they are in the office for at least one hour every Wednesday.
"With Hive, I was excited by the opportunity to start with a clean slate and design a law firm specifically for the contemporary legal market, which is undergoing fundamental changes," said Gilligan when speaking to Lawyers Weekly in February.
Mitzi went on to say that large firms have "their reward and recognition systems very deeply embedded in the whole concept of time recording and hourly billing, and it is very hard for them to break away from that infrastructure".
Mitzi found it too hard to effect meaningful change from within, which is no surprise given Minters has 200 partners nationally; so she has started her own firm.
In less than a year, Hive has been extremely successful.
In August the firm won the Australian Legal Practice Management Association / Telstra Thought Leadership Award.
In bestowing this gong to Telstra, Will Irving, the telco's group managing director, made the following telling comments:
"The new digital era means that the way we do business is rapidly changing. Hive Legal is a fantastic example of a firm that is embracing the opportunities this new era brings and is reaping the rewards. With technology that better empowers staff to work and truly collaborate remotely, professional client service now has a new benchmark." 
"This shift to mobile working is driving greater productivity in the legal services sector. More importantly, it enables firms to better serve clients, build more valuable relationships and, in so doing, strengthen their competitive advantage. Mobile solutions also have the power to unlock extra time, helping firms to be highly responsive to clients while also enabling staff to balance personal commitments." 
Telstra has one of the largest legal teams of any corporate in Australia. Any law firm worth its salt would love to have them as a client. But what companies like Telstra are demanding from their legal service providers is not just excellent technical legal skills, but also that the law firm has similar cultural attributes to its workplace and in-house team.
If key clients are moving towards a greater use of technology, the adoption of mobile devices and the ability to work more flexibly, then it makes sense that law firm providers will also follow suit.
Reveal a little of yourself
Innovation, diversity, corporate social responsibility and pro bono work are all becoming increasingly key components of a tender submission or beauty parade.
I well remember the general counsel of a large, international eyewear company telling me that when they were taking tender submissions for a revised panel, she and her two most senior in-house legal colleagues, who also happened to be female, met with one firm that showed up with half a dozen blokes.
They did not get a spot on the panel.
A common refrain I hear from law firm leaders when I press them about pricing and innovation is that they take their cues from the clients.
After all, there is nothing that says "innovation" and "leadership" more than making decisions based on what others want you to do, or in the case of competitors, what other firms are already doing.
The true thought leaders seek to make themselves attractive to clients by developing a unique selling proposition that makes them attractive to clients in the first place.
Decisions made via a sense of purpose, conviction and commitment to a set of principles resonate much more that having a strategy devoid of any ideology other than 'we will do what we think will make us the most profits and retain the most clients'.
And law firm leaders, if you don't start realising this and fail to properly articulate a coherent strategy based on strong values, it is not just clients that will be turned off; your best young talent will talk with their shuffling feet out the exit door.
"Like many within our industry, I was particularly disengaged with the way large law firms were operated – seemingly void of quality management, commercial responsiveness and innovation," said James Ryan, when talking to Lawyers Weekly in March 2014 about why he decided to leave Piper Alderman to co-found Speirs Ryan.
James was a 30 year-old senior associate when he decided he had had a gutful of the large law model and wanted to do something completely different.
The creation of such boutique firms, which have implemented new styles and ways of practising for lawyers while offering clients a fresh and different approach to the law firm – client relationship – often with alternative billing arrangements and a low leverage ratio, has challenged the established pillars of the large law firm model.
The continued rise of personal lawyer 'brand', over law firm prestige, in luring and keeping clients has been one manifestation of this.
These new entrants, coupled with the success of established boutique practices such as Webb Henderson and Nexus Law, have provided much of the backdrop to many of the competitive tensions within the legal market in 2014.
2015 will only see that tension get turned up.
This is an edited extract from a presentation Lawyers Weekly editor Justin Whealing gave to InfoTrack in December 2014.