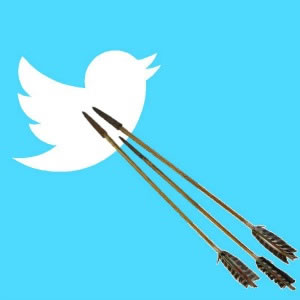 Tweeting is so 2014 — mooting is where it's at this year, according to the mastermind behind the hottest social media network for lawyers.
UK barrister Bill Braithwaite QC's new 'Twitter for lawyers' website, called Mootis, aims to create a space for vigorous legal discussions and debate.
The site became fully operational on January 15 and gained 500 users within 30 minutes of launching.
Its popularity rests not in its remarkable array of procrastination tools (as Folklaw suspected) but in its sensitivity towards the needs of the legally-inclined.
Unlike the innocuous and frivolous 'tweets' aired by mainstream internet users, Braithwaite's 'moots' can be up to 500 words in length and can therefore deal with more weighty issues.
Braithwaite believes the legal sphere is so distinctive it merits its own social media network.
"Sites such as Twitter, LinkedIn, YouTube and Facebook are hugely successful, but we feel the world of legal services is large enough to warrant its own, bespoke platform," he told the Manchester Evening News.
"So many legal professionals — at all levels — understand the need to engage with social media but are not entirely comfortable with the general nature of what is out there at the moment. There's a lot of clutter. Mootis is specifically tailored for what is a vast legal services marketplace that extends far beyond lawyers.
"For those yet to engage with social media this is their chance to get in at the beginning of something new and exciting. It's a brand new platform, a level playing field," he said.
Braithwaite is a personal injury barrister and the Head of Chambers at Exchange Chambers. Known as the "brain damage guru", he has acted for over a thousand catastrophically-injured claimants and regularly wins more than £50 million in compensation, according to his chambers' website.