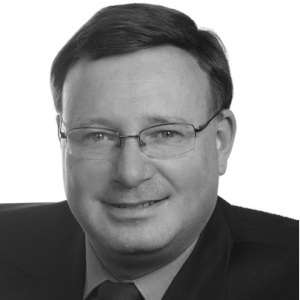 Last year provided ample evidence that the ASX and small professional services businesses are not made for each other, writes Peter Frankl.
Some exits (and exits in progress) from the ASX have been more dignified than others. Of the voluntary administration exits, we have law firm aggregator/integrator ILH Group Limited and HR/recruitment firm Bluestone Global Limited. Exiting the ASX by selling-up completely to a private company was accounting business Crowe Horwath.
There are exceptions. Not every publicly-listed professional services business has been shown the door of the ASX. In fact, the exceptions have been so exceptional that it highlights a puzzle.
Two professional services firms listed on the ASX have been powering along: Slater & Gordon (S&G) and Shine Lawyers (Shine). S&G has been powering along on the ASX since 2007 and Shine since 2013.
The puzzle is: why do some professional services businesses thrive on the ASX and others dive? Both S&G and Shine's core business is plaintiff personal injury. Is the answer as simple as the plaintiff personal injury market being better than high-end law, accounting and recruitment services?
What is it about plaintiff personal injury services that makes it investor and ASX-friendly compared to high-end legal services, accounting and recruitment?
Let's consider what went wrong for investors (and/or lenders) with ILH and Crowe Horwath. Key fee earners left these firms and took their clients and revenue with them. When there were periods of soft economic conditions, or downturns in certain areas of work, the businesses were not able to downsize or re-organise in order to protect profitability.
In the case of ILH, based on reading their annual reports, it seems that there was too much hope placed on what could be gained through the next new acquisition and a lack of success in rectifying the profitability issues of prior acquisitions.
The listed plaintiff personal injury firms surely must have also lost fee earners along the way; however, what didn't happen was that it didn't deplete their revenue or profitability. Also what didn't happen with the plaintiff personal injury firms was that the component of expenses they paid in salaries and employee benefits didn't sink any chance of them making a viable profit for equity holders.
Some other recent developments:
* In October last year it was reported that Sparke Helmore was considering a public listing
* Spruson & Ferguson, an IP firm, listed on the ASX late last year. It is listed as IPH Holdings – a 300-person firm that raised $165.9 million for approximately half of its equity
* On Findex's new plans for Crowe Horwarth: Mr Paule, Findex CEO, said recently, "We have already started discussions with a number of people, both in the city and regional areas, to add some scale where we do need to beef the firm up"
Mr Paule said he intended to capitalise on the position of the accountant as the "most trusted adviser" to coordinate the overall financial affairs of Crowe Horwath clients.
"No one trusts banks anymore, no one trusts financial planners all that much because of all the scandals going on over the last few years, but there has been no issue about accountants and their trust and their values, so why shouldn't the accountant be the primary dominant adviser who can coordinate all of these things for a client?
"On that basis we aim to be that person, that group for them," he said.
Does the ASX kill professional services firms?
Fund managers looking for investments, and banks looking to lend money to listed companies, are like high octane fuel for professional services firms. When it becomes necessary to turn the steering wheel in a different direction or to slow down, the temptation instead is to keep filling up and take corners at faster and more dangerous speeds. The next thing you know you're off the race track.