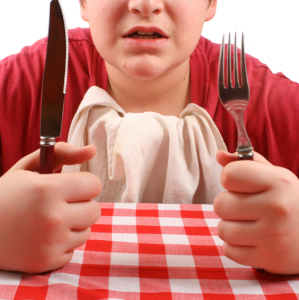 A lawyer in the UK has found out what it's like to live on the poverty line with a food budget of just $2 a day.
Alice Bigger isn't in financial trouble; she conducted a social experiment to find out whether it is possible to live on £1 (or around AU$2), reported the Daily Echo.
The Hampshire solicitor plans to donate the money she would have normally spent on groceries to charity.
Initially, Bigger took the challenge for a week. But when numerous fascinated onlookers started following her blog, she decided to extend it for a month.
"People seemed to enjoy reading about my suffering, and I realised a week wouldn't be long enough," she said.
It has been a month since Bigger slashed her food budget on New Year's Day and, aside from dropping a bit of weight, the experiment was a success.
Here's how she did it – backpackers take note.
Bigger scoured supermarkets for reduced bargains and asked for free food where possible, such as chicken bones from her butcher that she used to make soup.
She stretched her $2 a little further by buying tinned food that she rationed over the week.
An example of a day's menu was: porridge for breakfast using office milk, a salad and crackers (15p / 30 cents) for lunch and chicken and bacon pasta for dinner (33p / 66 cents).
She even managed to procure a pear, melon and four grapes for free, which she had as a snack.
Folklaw wonders whether a lawyer in Australia would attempt such a challenge as we eat our muffin that cost three times Bigger's budget.