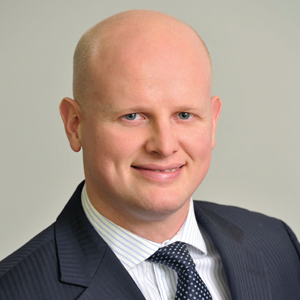 General counsel have started 2015 with a positive outlook, keen to boost their teams and make structural changes that will better support their business, writes Daniel Stirling.
After a relatively busy 2014 for the in-house legal recruitment market, many clients and candidates have asked how the market is placed for the year ahead. In order to gain a snapshot for 2015, I interviewed 35 general counsel/heads of legal across a wide range of industries, including banking and financial services, insurance, construction, energy and resources, retail and media.
Recruitment plans
When asked whether they anticipate increasing lawyer headcount in 2015, 29 per cent of general counsel said they expected to do so. That is slightly up on the 25 per cent who had the same expectation last year.
Interestingly, 41 per cent of this year's respondents stated that they did increase headcount in 2014, while 62 per cent either boosted numbers last year or intend to do so this year (or both), which supports the view that the in-house branch of the profession is growing as companies see the value in keeping their work in-house.
I went on to ask each of the respondents for the three key attributes they look for when hiring a lawyer for their in-house team. Unsurprisingly, the three most common responses were commerciality, technical legal skills and team/cultural fit (in that order). The next most popular were communication skills, industry knowledge/interest, previous in-house experience, flexibility and work ethic.
These responses probably reflect the growing focus on the importance of being a commercial adviser rather than just a lawyer, and also the push to retain more high-value and complex work in-house. The wide range of responses also backs up the argument that in-house lawyers need to be flexible and have a broad skill set.
Challenges and changes
I also discussed the biggest challenges and any major changes ahead in the coming year. The most common challenges were: managing increased workload within the same or reduced cost base, and increased regulatory change and the resulting regulatory investigations. Work was also predicted to increase due to major transactions and consumer activism (e.g. class actions) – both of which are resource-heavy. This raised concerns about balancing this key strategic work with the business-as-usual.
Other challenges included: remuneration and retention as the recruitment market continues to pick up, maintaining a positive team spirit, and industry consolidation and restructures. General counsel are also looking at how best to respond to the changing and often expanding role they play in protecting the organisation from legal risk, while also helping to add value from a commercial perspective.
Structural changes are planned to support company changes or to better support the business in its commercial operations. This includes restructuring the legal team to align directly with the business, which could include establishing a general counsel role and team for each of the company's main business units, or absorbing the compliance function into legal (or splitting it out).
The external law firm relationship is also under consideration with a number of general counsel looking at panel reviews, law firm reporting, reducing cost by sending more work to mid-tier firms and a greater focus on internal knowledge management, training and LPOs. Others are considering hiring law graduates to assist with more low-level work to free up their lawyers to focus on high-value, business-critical work.