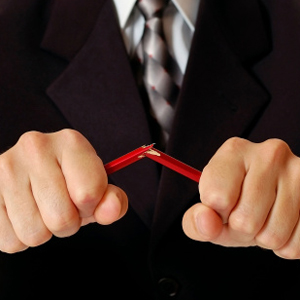 A Canadian lawyer convicted for incivility won't stand for being labelled rude.
Three Divisional Court judges dismissed Joseph Groia's appeal to have his conviction overturned last Monday, January 2.
Mr Groia is now taking his case to the top court in Ontario in a bid to shed his unwanted claim to fame: being the first lawyer convicted for incivility on the basis of submissions made in court on behalf of a client, reported The Star.
The Law Society of Upper Canada found that Mr Groia displayed a "consistent pattern of rude, improper or disruptive conduct" during a trial that concluded in 2007.
Since then, the lawyer has been locked in a legal battle with the Law Society in a bid to restore his reputation as a well-mannered advocate.
One of the Divisional Court judges presiding over Mr Groia's case used his judgment to comment on the growing trend of incivility in the courtroom.
"Perhaps it is the result of demands by clients who, completely unfamiliar with what actually constitutes effective advocacy, believe that an aggressive lawyer is an effective lawyer," Justice Ian Nordheimer suggested in his judgment.
"Perhaps it is also the result of the frequent image of lawyers in television shows, and in other media, where actors portray lawyers in a particular fashion, unrestrained by any need to represent reality and without any concern for the reputation of the justice system. Good advocacy often does not make good television," he added.
Folklaw is reminded of the words of philosopher Eric Hoffer, who said: "Rudeness is a weak man's imitation of strength …"