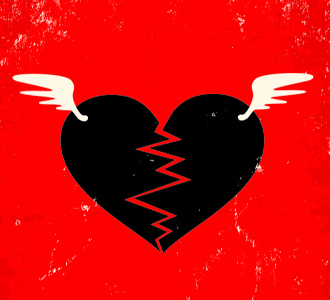 In a disturbing take on what is supposed to be the one day of the year reserved exclusively for romantic gestures, a lawyer is marking the occasion by giving away a free divorce.
The oh-so-funny West Virginian lawyer Charles Webb calls it not Valentine's Day but Independence Day for whichever "lucky" client in an unhappy marriage happens to win the freebie.
WHSV.com reports that Webb offers the love-liberation service via a contest, in which he calls on his clients to tell their personal story of why they want a divorce, on his website.
Webb then picks the "best story" for the win.
Folklaw is wondering if Webb verifies these D-day stories or simply reads them as an alternative to watching Jerry Springer.
According to WHSV, Webb gets around 12 applications each year and this is the fifth year that he's corrupted (or perhaps enhanced participation in) Valentine's Day by holding the contest.
"I thought it would be an interesting opportunity to give away a divorce at a unique time of year," Webb told WHSV.