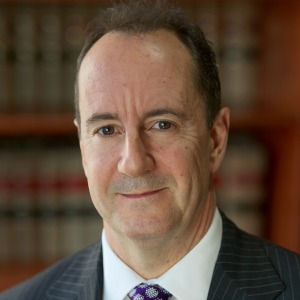 Small practices are particularly vulnerable to an ever-changing legal market, writes the head of Owen Hodge Lawyers Rolf Howard.
In 1999 Spencer Johnson published his classic book, Who moved my cheese? which tackled the important topic of how to cope with change.
The tome warned against the mistake of ignoring change – a lesson many personal injury lawyers in New South Wales would learn within a few short years when their multi-million dollar practices were reduced to ashes.
One has to say that some stubborn and heroic characters continued to practice as they always had but many of us took the book's advice on board; "The quicker you let go of old cheese, the sooner you find new cheese."
Unfortunately many small practices continue to hold on to the "old cheese" and their continued existence is now at significant risk.
How did we get here?
In years gone by, small suburban lawyers faced local competition. In the 1970s and 1980s such local competition was reasonably democratic. Advertising was not permitted and so promotion was reasonably limited. Accordingly, word-of-mouth was a reliable marketing technique and meant that a job lost today to a competitor would be replaced with a job tomorrow that your competitor missed out on.
In the 1990s and beyond, the market became more competitive. As a result, law firms began to promote themselves and distinguish their offerings. Some segmented the market and chose niches in which to operate. In general, the models of offering remained similar to previous generations.
By the turn of the last decade change was upon us with the listing of law firms in Australia. Three firms have listed. Two have focused upon the market for individuals and have been very successful. One has failed. The failed firm had no discernible market niche. It merely replicated a myriad of mid-tier firms focused on high net worth individuals and businesses of whatever size or shape it could attract.
Small practices are under threat
Now in 2015 it is the rise of mega-firms such as Slater & Gordon and Shine Lawyers, which are proving a far greater threat to the viability of today's traditional law firms.
Slaters has become a darling of the Australian Stock Exchange. Its growth trajectory continues unabated. Whilst it is rarely discussed by the press, interested in global law firms and focused on what we might regard as the big end of town, Slater and Gordon ranks sixth in turnover for Australian law firms. Whilst it operates at a size commensurate with King & Wood Mallesons or Allens, the scary news is that it competes with the sole practitioner in Blacktown, Kogarah or Liverpool much more than it competes with anyone its own size.
Now you may well be wondering what this has to do with you. If you're successfully operating a small sole practice in the suburbs, turning over about $350,000, and taking home $150,000 a year what do you have to worry about? After all the work you get comes in by word-of-mouth and you have done a good job for the last 20 years so why won't work continue?
I am not privy to the strategic business plan of Slaters, however it doesn't take a Harvard MBA to work out that the national firm will eat whatever it can get its hands on. The onward march of this massive predator could move it to owning something in the order of 30 per cent of the market for individuals and small to medium business legal services in New South Wales. It may even have designs on a significantly greater proportional ownership of the market.
Other firms also pose a threat. It is likely we will also see more firms chase Slaters success by replicating their model. These are firms fighting it out for second and third position. Behind these will be a significant number fighting for a further 10 to 15 per cent of the market. With mid-sized firms gaining more of the market the risks become greater.
A variety of new players
If that is not enough for us to worry about there are different models of law firms entering the market. Young entrepreneurs are offering online services. Crowd sourcing for lawyers is already upon us. These new offerings will have mixed success. For some in sole practice, these models will provide a new home from which to receive referrals and deliver their services. For others it will mean being pushed out of the market.
If this scenario transpires, the terrifying news for small practices will be that they will only hold the final 20 to 30 per cent of the market. That would be okay if 20 per cent of the market in 2015 was double what it was in 2005. The bad news is that growth in Australia has not been fantastic and is anticipated to be flat for some years ahead.
Sole practice has never been easy. Being a good lawyer on your own and covering a number of different areas of practice was probably consigned to history some time ago. Most practitioners focus on a few areas that they do well. However, the law and the practice thereof is only one of the jobs of a sole practitioner. Indeed after the time spent managing people, driving word-of-mouth, checking the books, working out the BAS and other tax documents, creating some precedents and systemising something where you can, most sole practitioners would be fortunate to spend more than 60 per cent of their time purely practising law.
Furthermore, most solicitors in sole practice I have met like the legal work and hate the other stuff that gets in their way. So why do they do it? For most it can't be for the money. After all, the financial prospects aren't great and are getting worse.
Last year Peter Frankl, who is a broker of legal practices, wrote an article in the Law Society Journal about succession planning. His article was directed to principals of small practices considering what they should do as they faced what was once considered a retirement age in their mid-60s.
In my view, the window of opportunity for sole practitioners over 50 to obtain value for any equity in small practice is closing. The goodwill value in a business relates to the likelihood of that business providing a turnover of a certain level into the future. The likelihood that small sole practices will be able to look to past performance as an indicator of future performance is dropping and dropping very fast.
So, how can small practices survive? Have a plan and execute it and be prepared to let go of the old cheese to pick up the new.
Rolf Howard (pictured) is the managing partner of Owen Hodge Lawyers.