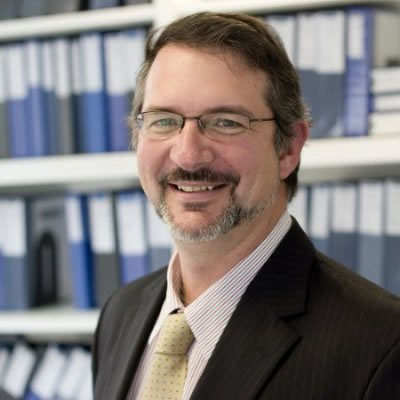 NewLaw offers interesting, flexible and viable alternatives to big firm practice, Marcus McCarthy writes.
Ever since Richard Susskind penned The End of Lawyers in 2010 there has been growing recognition of the need for structural change in the legal sector. This arises from both internal and external pressures, forcing even the largest firms to rethink how they do business.
The recent explosion of so-called NewLaw firms is a direct response to these pressures, and most reflect industry trends that emerged before Susskind's observations.
Industry disruption has already occurred in Australia, most just don't realise that the ship has already sailed. There is a brave new world already here, but many are too afraid to book a seat even though the tickets are free.
The industry suffers alarmingly high rates of depression, disengagement and attrition. Archaic management practices, inflexible and hierarchical practice structures, billable hour targets, difficult clients, combative adversarialism, competitive behaviours within firms, regulatory overburden, client cost-consciousness and poor public perception of the profession all make the law difficult – and have laid the foundations for disruption.
There is something structurally wrong with the lawyering business if we exist in an environment of high hourly rates, making legal skill largely inaccessible for the general populace, with perceptions of us as money-hungry mercenaries, when in fact (and ironically), lawyers themselves are facing diminishing returns with respect to their billings.
Obviously something had to give. And it did with the rise of NewLaw. Technology sparked the revolution, but for the most part NewLaw is simply lawyers thinking of new ways of doing business to create a better situation for themselves and, in some cases, for others.
NewLaw firms are at the forefront of the disruption process. But beware – all that glitters is not gold. Innovation and disruption are buzzwords at the moment, but we must ask what is true legal innovation and how can it really benefit both clients and lawyers? Before we can answer that question, we need to understand what NewLaw looks like.
Currently there are six broad categories of NewLaw firms:
Dispersed law firms: Nexus Lawyers, Keypoint
Lawyer placement agencies: Advent Balance, Plexus, Orbit, Bespoke, Lexvoco, Vario
Virtual firms: Hive Legal, Nest Legal
Online document retailer firms: LawCentral, Lawpath, Legal Vision,
Fixed-fee firms: Marque Lawyers, View Legal
Hybrids – combinations of the above. For example, Hive is a virtual fixed-fee firm, Bespoke a virtual placement agency.
Is innovation really better?
Not always. Disruption must produce better outcomes or it isn't innovation. Real innovation delivers better outcomes for both client and lawyer. Many NewLaw businesses benefit one, but not both.
To deliver better outcomes for both lawyer and client, NewLaw business must operate from a firm base that puts both client and the lawyer first. True disruption comes from re-engineering the structure of the law firm itself, not tinkering at the edges or pretending to be something new using old structures and thought processes. Critically, NewLaw firms must avoid focusing purely on pricing, or risk competing themselves and the industry out of existence.
No single model is the answer. Different models offer the best outcomes for particular circumstances and traditional firms will continue to best service some clients. The key is flexibility in the delivery of legal services.
NewLaw is offering interesting, flexible and viable alternatives to big firm practice. For some, this has proven to be a life-changing watershed. For others, it unfortunately represents more pressure.
However, in this disruption phase, it is essential that we preserve the traditional values of lawyers. NewLaw firms must protect the quality proposition and higher duties of our profession or risk also being made redundant as the new equilibrium emerges.
Marcus McCarthy (pictured) is the founder and principal of Nexus Law Group.