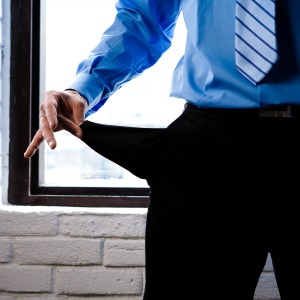 A US lawyer's clumsiness has earned him a fine after he accidentally dropped a bag of marijuana during a court appearance.
Vincent J. Fazzone, a lawyer based in Connecticut, was cited for possession and fined US$150 over the incident last week, according to a report in the Hartford Courant.
Mr Fazzone had attended the New London district courthouse to appear for a client, but when he stood to address the court a two-ounce bag of weed fell from his pocket.
A state marshall in the courtroom reportedly noticed the not-so-secret stash on the floor and alerted police.
Mr Fazzone's paralegal, Holly McGregor, defended her boss, saying the drugs were not intended for his personal use. 
Ms McGregor told reporters Mr Fazzone had been given the weed by a client who was worried about her son's drug habit.
According to her account, Mr Fazzone pocketed the weed with the intention of talking to the boy later that day but forgot to remove it.
Possession in these circumstances is considered an infraction in Connecticut rather than a crime.
However, Folklaw encourages Mr Fazzone to double-check his pockets before any future court dates.