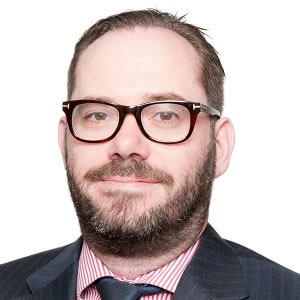 The unstable political and regulatory environment in Australia is becoming a serious issue for the stock market, writes Baker & McKenzie partner Martin Irwin
What is happening in Australia? Wild electoral volatility, policy uncertainty and a seemingly rolling political crisis.
Investors may be looking incredulously at Australia and wondering what happened to the economic powerhouse with the stable and transparent political and regulatory environment.
Any perception of an emerging sovereign risk is particularly threatening, given that one of Australia's critical competitive advantages as a destination for capital, when compared with its neighbours, is the predictability of its legal framework underpinned by a strong rule of law.
Distance can shear political, economic and historical context from events that, when isolated in this way, assume a greater relative importance than they deserve.
Any reasonable assessment of the sovereign risk attached to investing in Australia needs this context to be put back.
First, a taxonomic point about sovereign risk. In institutionally stable jurisdictions such as Australia, "true" sovereign risk needs to be delineated from the uncertainty inherent in the democratic process. "True" sovereign risk arises when governments change the rules such as by making laws retrospective or intervening in a process to achieve a specific outcome.
On the other hand, in mature democracies such as Australia, while politics can be unpredictable and policy settings contested, the system itself is fundamentally stable and the decision-making process usually transparent. What is important is the long term stability of institutions. For long-term investors this should be an important distinction.
Having drawn this distinction, it is apparent that Australian politics is currently highly febrile and that this is causing increased decision-making unpredictability with direct consequences to investors.
This cyclical political instability should be weighed against the structural strength of Australia's economic institutions. A significant amount of economic regulation in Australia is undertaken by institutions independent of government, within frameworks which have been stable over political cycles and with demonstrable track records of consistent and rational decisions.
Reframing the discussion about sovereign risk away from the headlines is not to diminish the issue. With the end of the mining boom, infrastructure spending in particular has been identified as a critical thread that can bring together an economic narrative based on investment, jobs and increased productivity. Investor trust in government is therefore critical. In this context Australian governments must be on notice that investors are unlikely to have much tolerance for further self-indulgence.
Martin Irwin (pictured) is a partner at Baker & McKenzie in the Melbourne office.