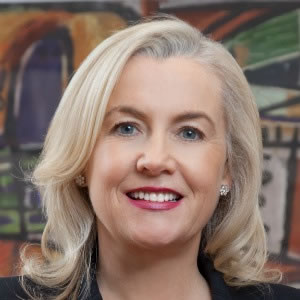 Victorian courts were quick off the mark to enforce an arbitral award in a Grand Prix case, barristers Caroline Kenny QC and Eugenia Levine write.
In the week before the 2015 Australian Formula 1 Grand Prix, Dutch racing driver Giedo van der Garde sought the urgent assistance of the Victorian courts to enforce a Swiss arbitral award intended to allow him to compete in Melbourne for Switzerland's Sauber Motorsport AG instead of other proposed drivers. With remarkable swiftness, the Supreme Court of Victoria and the Court of Appeal worked around the clock to resolve the heated and high-stakes dispute and granted urgent enforcement of the arbitral award in just a matter of days.
Background
In 2014, Sauber exercised an option retaining Mr van der Garde as one of its two race drivers in the 2015 Formula One Season. However, early in November 2014 Sauber attempted to terminate Mr van der Garde's contract and instead to enter into contracts with two other racing drivers, Swede Marcus Ericsson and Brazilian Felipe Nasr.
Mr van der Garde started arbitral proceedings against Sauber under the auspices of the Swiss Chambers' Arbitration Institution. Such arbitral proceedings are effectively a private dispute resolution process, which is meant to be separate and independent from the courts. On 2 March 2015, less than two weeks before the start of the Australian Grand Prix, Mr van der Garde obtained a Swiss arbitral award requiring Sauber to "refrain from taking any action the effect of which would be to deprive Mr van der Garde of his entitlement to participate in the 2015 Formula One Season as one of Sauber's two nominated race drivers."
Three days later, on 5 March 2015, Mr van der Garde and his management company made an application to the Victorian Supreme Court to enforce the arbitral award with the aim of ensuring that he could race in the coming Grand Prix in Melbourne.
Proceedings in the Victorian Courts
Mr van der Garde's application was heard on an urgent basis on Monday, 9 March 2015 (Labor Day) by Justice Croft, a specialist arbitration judge of the Victorian Supreme Court.
Sauber argued in court that the Swiss arbitral award should not be enforced by the Victorian Supreme Court under the International Arbitration Act 1974 because Sauber had contracted with Mr van der Garde's management company rather than with him personally and the award therefore dealt with matters outside the scope of the submission to arbitration.
Sauber also argued that it would be contrary to public policy to enforce the award because, among other things, enforcement would expose race participants and pit crews to certain safety risks, the award was too vague and uncertain and enforcement of it would be practically futile as it did not require Sauber to take any positive step.
The two new race drivers nominated by Sauber also joined the proceedings, arguing that enforcement of the award would be contrary to the rules of natural justice because they had not been given an opportunity to be heard at the original arbitration.
In a decision published on the morning of Wednesday, 11 March 2015, two days after the hearing, Justice Croft dismissed all the arguments made by Sauber and the other drivers and enforced the Swiss award in favour of Mr van der Garde. The effect of this ruling was to prohibit Sauber from taking any action to prevent Mr van der Garde's participation in the Melbourne Grand Prix.
Dismissing the argument that enforcement of the award would be too difficult, Justice Croft made it clear the court would be on hand around the clock to address any difficulties: "This Court's Arbitration List is available … at all times and at all hours, seven days a week".
Sauber immediately appealed Justice Croft's decision to the Victorian Court of Appeal. The appeal was heard urgently on the morning of Thursday, 12 March 2015. Later that day the Court of Appeal dismissed Sauber's appeal.
Mr van der Garde then began contempt proceedings against Sauber Motorsports and its team manager, Monisha Kaltenborn-Narang, alleging that they failed to comply with the order of the Victorian Supreme Court. Following yet another urgent hearing by Justice Croft on 13 and 14 March 2015, the parties reached an amicable settlement. Mr van der Garde ultimately did not race for Sauber in the Melbourne Grand Prix and, based on public statements, it is now understood that the parties have ended Mr van der Garde's contract by mutual consent.
Significance of the case
The significance of the 11th-hour legal proceedings brought by Mr van der Garde in the Victorian Supreme Court and Court of Appeal are twofold.
First, the case confirms that, from a legal point of view, Victorian courts respect the independent arbitration process and will not readily refuse the enforcement of an arbitral award on grounds such as public policy or denial of natural justice.
Second, the sheer swiftness with which this high-stakes dispute was ultimately resolved shows that, from a practical point of view, Victorian courts are available and fully equipped to support commercial parties in enforcing an arbitral award, even if it literally means racing against time and working around the clock.
Caroline Kenny QC is a barrister at Owen Dixon Chambers West and chair of the CIArB Australia Education and Centenary Committees. Eugenia Levine is a barrister at Melbourne Chambers.