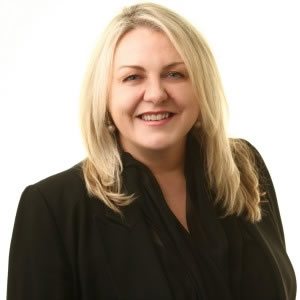 The Australia Day Honours List highlights our progress with gender diversity, but also shows how far we have to go on issues such as childcare and pregnancy, writes Holman Fenwick Willan partner Amanda Davidson OAM.
Boardroom diversity, and the progress of working women into senior roles, remains a hot topic – not just in Australia, but also globally. The issue was brought front of mind for me very recently, after receiving the Order of Australia in this year's Australia Day Honours List.
Much of the press commentary for this year's awards focused on the diversity statistics of the award winners – 31 per cent this year were female, a significant improvement on last year's 26 per cent. My own award was granted for my work in establishing and chairing PEARLS, a charity focused on raising funds for medical research and promoting awareness of pre-eclampsia (high blood pressure in pregnancy).
Childcare and pregnancy related challenges are undoubtedly one of the biggest blocks to women's progression in the workplace. Pre-eclampsia is an issue close to my heart after I suffered from it just before the birth of my son some 13 years ago. At the time I was in the midst of a major mining dispute and not only was suddenly being ordered to take immediate bed rest – a big shock to me personally – it also had a significant impact on my practice, disrupting my handover plans and affecting my work.
But I still feel like one of the lucky ones – I gave birth to a healthy son, I didn't suffer any long-term consequences. However for others, pre-eclampsia can be an insidious and destructive condition which just doesn't receive the attention it should.
Positive trends
The pressure on working mothers across the private and public sectors to juggle a successful career while maintaining a happy family life, has never been greater. Conditions like pre-eclampsia and other pregnancy related medical problems make an already difficult challenge for women even harder.
However, men are now doing their part. Business leaders, male and female, across the world now realise diversity within the workplace is an important part of making the most of available talent. Efforts must be made to encourage more women into senior roles by exploring what is blocking their progress and removing the barriers.
The Male Champions of Change initiative in Australia is an excellent example, helping to ensure that the issue of women's representation in leadership roles is kept on the boardroom agenda for PLCs operating across Australasia. Five years ago Commonwealth Bank chief executive Ian Narev set an ambitious target of 35 per cent of middle management roles to be filled by women by the end of 2014. They missed this target by a mere 2 per cent, but their transparency on the issue is a great example of how a positive program can effect progress.
At HFW we are keen to implement this or a similar program. In Australia alone we have already worked hard to improve the number of female equity partners and our new managing partner, Marcus Bowman, is committed to making even further progress through a positive change program.
But the real issues can be hard to identify, partly because of our own subconscious biases. People tend to form judgements quickly, a  trait inherent in everyone. For example, it is natural when hiring people or promoting them to be attracted to people who have traits similar to your own. Where the majority of senior executives doing the hiring are men, it is easy to see how the cycle of subconscious bias in hiring and promotion continues. We must test and educate ourselves to think differently. The good news is that male business leaders are starting to realise that when making hiring decision,s they need to ensure that there is no such subconscious bias.
We all benefit from a strong and diverse workplace, and at HFW the male partners are now also taking responsibility for creating such an environment. For example, we will soon move to new office space in Sydney, and having looked at a number of locations the final decision was based predominantly on the quality of the creche on site (one of the best in Sydney). We hope others will follow suit.
Amanda Davidson OAM is a partner at Holman Fenwick Willan and chair of PEARLS.