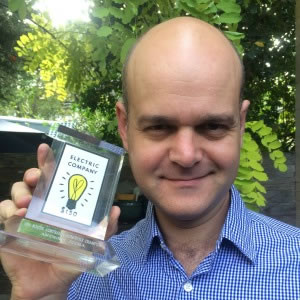 A Sydney lawyer will face down real estate moguls and negotiate high-worth property deals at the Australian Monopoly Championships next month.
Anthony Jucha (pictured), current Queensland champion and principal of Jucha Legal, will battle 24 other players for the crown of Australian Monopoly Champion and a spot at the World Monopoly Championships in Macau.
While Folklaw's game strategy consists mainly of staying out of jail, Mr Jucha said Monopoly actually involves many skills useful in his legal career.
"I think being a good Monopoly player gives me an edge in law," he said. "I've been wheeling and dealing and negotiating my whole life."
In his view, a multimillion-dollar merger is not that different from convincing your uncle to sell you Park Lane.
"Good Monopoly, like good law, is about finding solutions that work for everyone," Mr Jucha said.
"You have to come up with a trade that works for you, works for the other person and then it becomes a probability game. It's very similar to a real deal in law."
One of five children, Mr Jucha has been playing – and winning – Monopoly as long as he can remember.
"It's been a part of my family and upbringing forever," he said.
His first stint at the Australian championships came in 1991, where he lost to the first and only Australian player to be world champion, Greg Jacobs.
The World Championships are held every four years, with one Australian chosen to represent our Monopoly elite.
"Hopefully it's my time," Mr Jucha said.