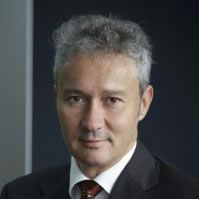 The Times of Israel has apologised to top Australian employment lawyer Josh Bornstein after his name was dragged into an elaborate hoax on their website.
Last week an unknown blogger assumed the name of the prominent Maurice Blackburn principal to call for the mass murder of Palestinians.
After breaching the blog platform, the impostor took pains to establish credibility by adding a biography and photograph, then uploading a series of moderate posts under Mr Bornstein's byline.
This done, the malicious ranter dropped a word bomb in a post that was later described as "vile and disturbing in the extreme" by the online newspaper.
"Non-Jews have absolutely no place in Israel, and they have absolutely no place attempting to boss Israel around," wrote the blogger.
"Palestinians are the single biggest threat to the continued existence of the Jewish state… Palestinians are worthless subhuman beasts and vermin."
Anticipating that the newspaper might object to being hijacked by an extremist, the mystery blogger copied the text into an online archive before the post was removed.
"We are dismayed that The Times of Israel fell victim to such a malicious and hateful hoax," wrote the newspaper.
"[Mr Bornstein] asked us to make crystal clear that he had nothing whatsoever to do with this entire episode."
Mr Bornstein is the head of Maurice Blackburn's national employment and industrial law practice and president of an advocacy group supporting the victims of Jewish child sexual assault.
He has previously published articles in The Sydney Morning Herald, the Australian Financial Review, The Guardian and The Age.
Mr Bornstein requested the newspaper stress that he absolutely deplores racism. "I've fought racism since I was four years old," he said.
Folklaw cannot understand why the blogger chose to attach their disgusting comments to such a well-known defender of equality. If anything, the blogger has only served to raise Mr Bornstein's international profile as a respected advocate and writer.
However, Folklaw is greatly cheered by the idea of a fierce four-year-old fighting xenophobia and would like to know how such a little person could go about championing such big causes.