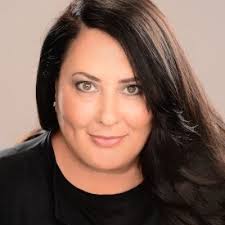 There are evidence-based ways for lawyers to sell their services, writes Jacqueline Burns.
What is the first thing that comes to mind when you hear the word "sales"?
According to best-selling author Dan Pink, the term sales has overwhelming negative connotations. In a poll of 7,000 Americans, three-quarters of respondents offered words like yuck, sleazy, annoying, slimy, dishonest, pushy and aggressive.
Pink, as keynote speaker at this week's 2015 Law Firm Marketing Association conference in San Diego, wanted the 1,300-strong audience (of whom only two dozen were practising lawyers) to understand why people don't like to be sold to, and why lawyers resist being asked to sell.
The negativity associated with the act of selling stems from there being, until fairly recently, an environment of "information asymmetry": buyers had little information, few choices and no way to talk back.
The internet fundamentally changed all that. Today, we're informed, have an abundance of choice and have found our voice.
In effect, the internet has transitioned the marketplace from a state of "Buyer beware" to one of "Seller beware".
Pink graduated with a degree in law, but was never cut out to be a lawyer. Still, he's built a hugely successful career around coaching lawyers and other professionals on how to sell. For him, one of the greatest revelations was researching and accepting (after much resistance) that there are evidence-based ways to sell in today's "Seller beware" landscape. For lawyers (and the other professional services), the ABC's of selling are:
Attunement, meaning have the ability to see things from the other person's perspective – and demonstrate to that person that you do.
Buoyancy, which translates as the ability to stay afloat in an "ocean of rejection". "Lawyers have a very hard time dealing with rejection, yet rejection is endemic in marketing and sales."
Clarity, which constitutes how well and how quickly you can curate information and identify – or, better still, anticipate – problems which you have the expertise to resolve.
Jacqueline Burns is managing director of Market Expertise, a Sydney-based agency that provides marketing, business development, communications and associated human capital services to "smart companies", including the professional services.
She is attending the Legal Marketing Association conference as Lawyers Weekly's media representative and with support from the Marriott Marquis.