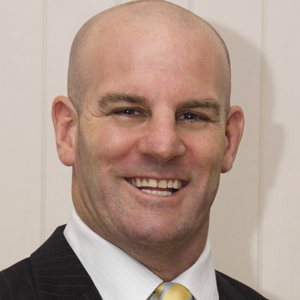 Sports lawyers are keeping a close eye on the Brisbane Lions' prospective lawsuit against Etihad Stadium and the AFL over an allegedly unsafe playing surface, Tim Fuller writes.
The season-ending injury to forward Michael Close has resulted in the Brisbane Lions considering legal action against Etihad Stadium and the Australian Football League (AFL). By all reports, Close injured his knee on the artificial turf that is used at Etihad in areas of high player traffic.
The Australian Football League Players Association (AFLPA) has commissioned a report to determine if the artificial turf was found to have played a role in Close's injury. If so, it is suggested the Brisbane Lions will have a legitimate claim for compensation for the season loss of their player.
Sporting venues, organisers and occupiers are required under law to provide a safe environment of use for all participants. The days of playing football on grounds that feature rock-hard cricket pitches in the middle are gone. Sporting venues are highly aware of the duty of care owed to all participants (players, referees, trainers) in a sporting event and participant welfare is treated very seriously.
At a professional level, the standard of care is higher and venue organisers work hard to ensure surfaces are "fit for play". In recent times, professional sport played at certain venues has attracted significant criticism of surfaces that have at times resembled a "beach", with damaged areas covered in sand. In retrospect, it has been a minor miracle that no serious injuries have resulted from sub-standard playing surfaces in our biggest professional sports.
The weekend events have shone the spotlight on stadium operators and the decisions they take in presenting their venues ready for play. With broadcasting dictating mostly everything in professional sport now, artificial turf is used to present a better image for television than threadbare surfaces. Advertising signs precariously close to the field of play are another example of the power of the broadcaster, and players have at time made heavy contact with these signs.
The outcome of the Brisbane Lions prospective legal action could prove fascinating. With reports stating that the Lions are seeking more than $100,000 in compensation, this could prove interesting to the dynamics of professional sport in this country.
On an increasing basis, professional sport is examining all issues and scenarios through the workplace prism. In the modern era, it is clear individual players or teams will not treat detrimental events on a sporting field as "what happens on the field, stays on the field".