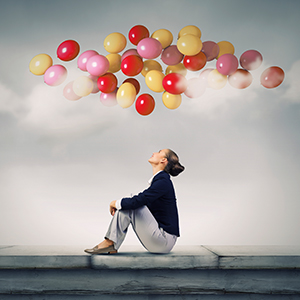 It is important for lawyers to question whether they are in the right profession, Mimi Fong writes.
What is a dream job?
A dream job gives you a sense of fulfilment and meaning. It draws upon what comes to you naturally – your gifts and talents – and, importantly, matches your passions and values.
A few years back, LinkedIn surveyed more than 8,000 professionals globally and found just 8.9 per cent worked in their dream job, although another 21 per cent said they at least work in a career that relates to their original dream job. So that's more than 70 per cent of professionals out there who are not working in a job or career that may give them a sense of fulfilment and meaning, which excites and fires them up, and which they truly enjoy.
My personal belief, based on my 20 years of professional services, corporate and business experience, is that this percentage could possibly be even higher.
Which category do you fall into?
Think about how many hours of each day you spend at work. Being a former lawyer, I know it is not uncommon for lawyers to work 12 hours a day or more, including overnighters. It's fair to say, then, that the average legal professional would spend a significant chunk of their life at work.
If you are unhappy or dissatisfied at work, how does this impact on the rest of your life? What would it mean to be working in your dream job? How would this influence and ripple out to the rest of your life – your physical and emotional health, your relationships (family, friends, work colleagues, clients), your daily reserves of energy, your outlook on life, and so on?
Here's the crux of it: if you are happy in what you do, this will enhance your overall sense of happiness and wellbeing, which will then flow out to other aspects of your life.
I believe this is a critical starting point in the growing movement and awareness around mental health issues in the workplace. Simply put – a happy employee equates to a more productive employee, who will likely be more loyal in the long term. However, if you have an employee who is inherently unhappy in their job for reasons that may be beyond the control of the employer, then there may be nothing the employer can do to rectify or improve the situation. Any strategies they might invest in to nurture and support this person could be futile and a waste of money.
How do you identify your dream job?
Find your purpose and passion. Just to be clear, this is not your interests. Your interests are those things which you like to do or you find interesting, however a passion is something that you love to do.
Identify your values in the context of your career (what is important to you in your career?)
Do a personal inventory by listing your assets and gaps, hard and soft skills.
List your achievements, personal and professional.
Identify what is holding you back from achieving what you want in your career. Is it a fear of failure? A fear of success? A belief that you are not capable? What do you need to do to let it go?
What specifically do you want in a job? For example, would you like to work in a familiar field or in a new area that may require retraining? How many hours a week would you like to work? What are your salary expectations? What is the level of responsibility or autonomy you are seeking? Do you prefer a back office role or more hands-on, front-facing, people-oriented work? What are your other must-haves (the deal-breakers) versus the nice-to-haves?
Research your market and make sure your chosen option is aligned with your purpose, passions, values, skills, achievements and your job criteria.
Set SMART career targets – standing for Specific, Measurable, Achievable, Reviewable, Time-bound.
Formulate your career strategy – what specific steps and actions do I need to take to make this a reality? Remember that it's the doing that makes things happen.
Life really is too short to be doing something you don't love. In the immortal words of Confucius, which I live by every day: "Choose a job you love and you will never have to work a day in your life."
Mimi Fong is a former lawyer and has more than 15 years' experience as an international recruiter, head-hunter and career coach.