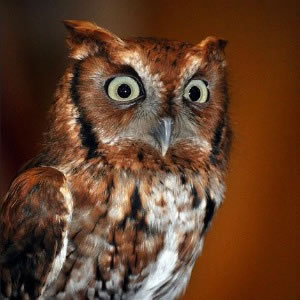 Owls are among the wisest of birds, but do they make good lawyers?
Charles Abbott, 67, from Aspen, Colorado, put this to the test last week by entreating a judge to permit a Harvard-educated toy owl to act on his behalf.
Mr Abbott began proceedings at Pitkin County Courthouse by pulling up a chair and solemnly placing the fuzzy horned owl on the desk in front of him.
The defendant, who stands accused of breaking a protection order and stealing from an ex-roommate, said his lawyer was very sensitive and well-educated, with degrees from Yale, Harvard and Stanford.
He intends to use the stuffed bird as his advocate until a public lawyer can be found.
As owls are prone to getting a bit of shut-eye during daylight, being inanimate may have worked in the learned toy's favour.
The judge, Erin Fernandez-Ely, took no notice of the defendant's strange companion.
This hoot of a case revolves around the alleged breaking of a protection order by Mr Abbott when he returned to the house of his former roommate, 75-year-old Michael Stranahan.
The defendant was also involved in a dispute at an Alcoholics Anonymous meeting earlier this month where he allegedly attacked Mr Stranahan.