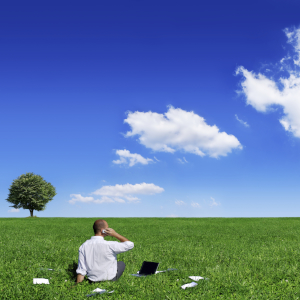 Developments in the legal landscape have reduced the attractiveness and financial returns of sole legal practice, Rolf Howard writes.
In the United States the average earnings of sole practitioners is about A$68,000. I suspect this may be similar in Australia. There are, no doubt, some very successful and profitable sole practitioners, but they are in a distinct minority.
What are the challenges impacting the viability and profitability of sole practice?
Increasing competition from online service models: So-called New Law includes various models of the provision of legal services to the market that were not being utilised 10 or 15 years ago. Technological improvements and innovations have created platforms which allow for legal services to be delivered in business models different to sole practice, or for that matter partnership.
Talent is moving elsewhere: One of the main changes to the market in recent times is the increasing number of young lawyers graduating. Young graduates are keen to work at places they perceive to be good employers. For their part, firms with good reputations have enjoyed an ability to utilise young professional staff with more flexibility than was the case in the mid 2000s. Therefore, a law firm operating in a market space similar to a sole practitioner generates a competitive advantage by virtue of being better positioned to employ talent.
Lack of cross-generational experience: A significant disadvantage of the sole practitioner is the lack of cross-generational pollination of skills, experience, innovation and creativity. The modern law firm is likely to have four generations represented in its ranks. The oldest are typically very solid, highly-skilled and experienced practitioners well into their 60s or beyond. The youngest are twentysomething new graduates. In between are some sufficiently energetic, reasonably skilled middle-aged people who probably run the firm.
It is a common experience for these groups to be sharing with each other worthwhile and significant skills necessary for the delivery of law in the modern era. An older person needs to be relatively tech savvy. They need to be aware of the power of networking through social media. Young lawyers gain incredibly from the diligence and attention to detail modelled by senior lawyers.
Failure to adopt technological innovation: Many sole practitioners have been left behind by technological innovations and the importance of marketing their services. So the rise of particular models of delivery of legal services whether online or otherwise is not the only issue making sole practice uncompetitive. Rather, it is the inability of many sole practitioners to respond to changes in a modern marketplace that causes the model to be unsustainable.
What does the future hold?
The future for many sole practitioners will be to deliver their law services through an online-based entity probably not owned by them. Many practitioners will be drawn to online business models that create an image of a very modern, highly skilled, low-cost law firm. The service providers are able to supply to this model by way of some form of commission structure. The business manages the lead generation, sales process and some backroom services such as invoicing. The lawyers who adopt this model can work from their home or office and overhead costs can be kept extremely low.
On the other hand, the social isolation will not suit everyone, nor the inherent problems of sole practice such as lack of holidays, no paid sick leave, managing workload peaks and troughs and difficulty in generating or releasing equity.
Should you make the leap from sole practice to a firm?
For those lawyers looking for more ownership, direct contact with clients and who want to work in a team environment, the likely outcome will be a transition to a firm. The firm structure avoids many of the pitfalls identified and provides greater security and stability, which can be highly appealing to many lawyers. In turn, the firms benefit by gaining the expertise and entrepreneurial outlook of practitioners who have previously worked for themselves.
While market challenges and revenue pressures play a big role in the decision to transition from sole practice to a firm, the biggest determinate will be personality. Ultimately, in a profession of diverse personalities there are some lawyers who are great team players and some best suited to determining their own destiny without the company of others. In any event, as the legal landscape continues to change, the structure of sole practice will change with it.
Rolf Howard (pictured) is managing partner of Owen Hodge Lawyers.