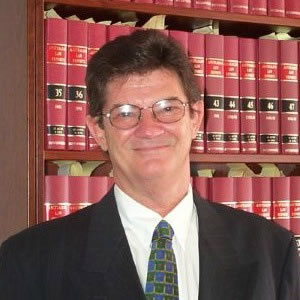 Held in the dock and put on trial in a language he doesn't speak, NT Supreme Court Acting Judge Dean Mildren looked distinctly out of his comfort zone - but all was not what it seemed.
Rather than embracing a life of crime, Justice Mildren (pictured) was taking part in a role reversal to raise awareness of the Northern Territory Aboriginal Interpreter Service (AIS).
The role-play, which is available via online service Indigitube, shows a judicial system staffed entirely with indigenous judges and lawyers speaking Yolngu Matha, an Aboriginal language from the Northern Territory, which Justice Mildren must navigate as the defendant.
According to Northern Territory Department of Community Services spokesperson David Alexander, the video gives an insight into how non-English speakers experience court.
"Watching this courtroom drama makes us think about what it is like for people speaking another language when they face legal, health, police or educational challenges," he said. "You sense the defendant's bewilderment and disengagement from the process, with the interpreter acting as a professional lifeline."
The video shows Justice Mildren sitting in silence through most of the trial, with his interpreter trying valiantly to bridge cultural barriers between the parties.
Showcasing the difficulty of explaining cultural concepts, Justice Mildren's lawyer outlines his client's employment.
"He sits in a big chair all day. If he wants anything, he tells other people to go and get it for him…It seems to me, it's not what you'd call work," he says.
At one point, the role-play judge mocks Justice Mildren's application for an interpreter, expressing disbelief that anyone would not speak Yolngu Matha: "I saw him buying a coffee earlier, he didn't seem to have any problems doing that."
"He says he speaks a language called English. I don't know where it comes from," his lawyer replies, mirroring the scepticism indigenous Australians frequently face in regards to their language or culture.
Mr Alexander said the AIS played an important role in helping Aboriginal people interact with public services.
"Working with interpreters facilitates communication between Aboriginal people and English speakers so that all parties understand eachother," he said. "The benefits are clear for all involved, and English-speaking staff can get the full picture about a situation and provide a complete service."
The 30-minute video, titled 'You understand, don't you?', was filmed at the Language and Law Conference in Darwin in 2012 but has recently been released to a wider audience on Indigitube.
Justice Mildren served on the bench of the NT Supreme Court from 1991 until his retirement in 2013 but continues to adjudicate matters as an acting judge.