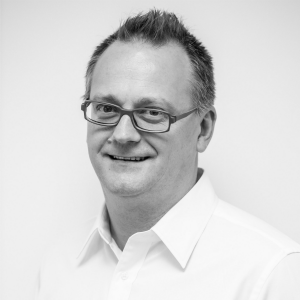 Paul Garth reports on what private practice lawyers need to consider before making a move in-house 
One of the most common questions I am asked by junior- to mid-level lawyers is if, when and how they should cross over to the other side for an in-house role.
The answer, of course, to each of those questions is different for every individual – but, having worked with lawyers making this decision for more than a decade, this is my top-line advice for those considering the move.
Clearly define your goals
Start with a consideration of your career goals and a look at what gets you out of bed in the morning. For most, this won't go beyond wanting good work with good people. For some, it will be quite specific.

Depending on the role and your goals, sometimes a move to in-house can put you further away from the goals, while a move to another firm or a reassessment and adjustment in your current role can put you further down the path to where you would like to be. Other times, it is obvious that an in-house role would be much more suitable to your aspirations. Identifying your goals means you will have a clearer view if a move makes sense for you.
Be realistic about how much you still have to learn
One of the questions often asked is: when is the right time? A very simplistic answer is, when the right opportunity comes along. That said, in my experience those who get greater longevity out of their in-house careers tend to make the move only when they have completed a solid base of training within private practice. This tends to be at least four years, often more.
The reasons are many, but include the inability of a smaller in-house team to focus on technical training. In an in-house role you can become very commercial, but your technical development can slow significantly. In addition, a successful in-house lawyer has to be fast, but they also have to be right! A great technical base obviously plays into this.
One more reason is that two- to-three-year lawyers tend to get hired in-house simply to look after contracts, or maybe put together a suite of standard-form agreements the business can roll out, negotiate some lease variations, and the like. This is limiting work in the long run and far from the generalist role that will lead to a GC position. All of this can, of course, be negated if the opportunity is simply too good to ignore.
Talk to people you know and trust
When the time is right, start the process with planning and research. Talk to anyone you know (and trust to keep it discreet) who has a view of in-house work. Find out how they found the transition. What was surprising, difficult, disappointing, etc? Talk to them about the significant differences such as what it is like becoming a cost to the business as opposed to a revenue source. It is an important position to understand. You are in some respects still a service provider within the business, but more than that you must become a manager once you move in-house and you must manage the risk within the business.
Identify your target sector
Next, think carefully about the different sectors and industries. Often your area of specialisation will drive you in a particular direction. However, in the ideal world you would choose an industry you liked.
You will have more chance of success if you want to get to know the business. You will ask questions, find out how it works, become a subject matter expert and be seen within the business as someone who gets it, as GC material.
Cover all bases
Armed with your new knowledge and research, start your search. Spread your net as widely as you can, while naturally keeping your search discreet. Engage recruiters, by all means, but also be proactive yourself by keeping an eye on job boards, networking at industry functions and having coffee with people in your networks.

The broader you can afford to look geographically, the more opportunities will come your way. Doing all of this will cover the market and will ensure you are controlling all the variables you can.
Paul Garth (pictured) is a director at executive search firm GRMSearch.