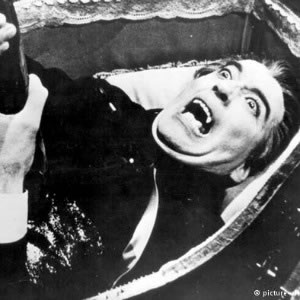 A former Sydney lawyer has been caught using a dead former client's membership to gain entry to major sporting events at the Melbourne Cricket Ground.
Denis Manning Anderson, 79, was recently fined $10,000 by the Legal Services Commission after attending a dozen AFL grand finals from 2004 to 2012.
Mr Anderson used the fake identity to access the exclusive members reserve at the Melbourne Cricket Ground. Mr Anderson's former client, Michael Starkey, died in 1997. The two had known each other for more than three decades. 
It is notoriously tricky to secure membership to the Melbourne Cricket Club (MCC). Passes are strictly non-transferable and there are hundreds of thousands of people on its waiting list. 
Getting a first-class pass or full membership is nigh on impossible; some people who applied in 1989 have only just made the list.
Folklaw heard some very serious sports followers put their children's names on the list the moment they are born! Now, that is true commitment.
Membership isn't cheap; it costs $110 to put a name down, plus $900 to receive a membership card on top of a yearly subscription of $625.
In 2004 the MCC started to get suspicious and amped up its photo identification requirements. Mr Anderson sent in a photo of himself, along with Mr Starkey's birth certificate.
Two years ago things got a bit messy when the MCC refused Mr Anderson's card entry and demanded he prove his identity.
Mr Anderson insisted he was his dead client, but admitted he could not provide address details or any other form of identification. He was promptly escorted from the premises by security.
Mr Anderson claimed that his former client's widow gave the membership to him in 2000 on the condition that he paid the annual fee. He also said he was not aware MCC memberships expired when the member died.
The commission decided that Mr Anderson's actions were dishonest and found him guilty of professional misconduct.
"It amounted to deception practised over a long period of time," the commission concluded. "If not detected, it would have continued over an even longer period of time."