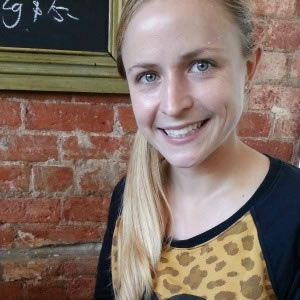 If you're staring blankly at your screen, feeling clueless about how to compose the perfect cover letter to apply for that elusive summer clerkship, Monika Holmwood has some handy tips.
The 2015 New South Wales clerkship application period started on 17 June and closes on 19 July. In this time, most penultimate-year students are juggling exams and work commitments. After exams you may find yourself holidaying overseas. None of these conditions is ideal for writing clerkship cover letters, but at least you will have the knowledge your competitors (other penultimate-year students) are working under similar conditions.
There are some fantastic resources on writing cover letters already out there on websites such as Beyond Law. However, I used a more specific methodology for my clerkship cover letters that I will share with you.
General tips
Every cover letter will be different. If you plan to simply 'Find + Replace' the name and address of the firm then submit, I wish you well, but you will be unlikely to obtain a clerkship interview. Firms like to see you have conducted extensive research and read about how special they are. Unless you have thoroughly researched and tailored your cover letter, you do not stand much of a chance.

Before you start writing the cover letter, thoroughly research the firm. At a minimum, this will involve reading the entire website, reading Lawyers Weeklyto see if they have had any press coverage recently and reading any recent high-profile cases involving the firm. This will give you a feel for how the firm markets itself. Try to identify factors the firm claims make it "unique". Identify the firm culture. Identify the money-making practice areas. Hint: for top-tier firms this is usually mergers & acquisitions; for mid-tier firms it varies, but banking and finance and insurance law are usually consistent money-making zones, as well as construction and projects in times of economic boom (that is, not 2015).

Make sure you write about your experience (working in law, studying law, extracurricular activities, sporting activities) and connect that to how you can contribute to the firm.

Unless you are applying for a "special" boutique firm (in my time at law school, Marque Lawyers was such a firm and did not want traditional cover letters), law firms are notafter creativity in their cover letters. Firms want to be able to see quickly whether you fit their criteria so they can put you in or out of the interview pile.

Use plain English in your cover letter as this shows an ability to communicate clearly. Many students make the mistake of using "flowery language", using excessive words and flourishes. If the sentence makes sense without a word, leave it out. Law firms use plain English in everything they do, so if you plan to work in a commercial law firm you need to get used to plain English now.

Your cover page should be one page in length and no smaller than 11 point font. Times and Arial are acceptable. Make sure you justify your paragraphs.

Proof-read your cover letter several times. Nothing screams "poor attention to detail" louder than a typo in a cover letter.
Breaking the cover letter down
Header
The header should contain your name and contact details and should match the header of your cover letter for consistency and to show attention to detail. There is no need to be too artistic, but you may want to have the header in a different colour such as dark blue or dark green so that your name stands out. The header is part of your "brand" and you should spend some time working on personalising your stationery.
Contact name
Do not write "Sir/Madam". You need to find the name of the graduate recruitment officer or appropriate human resources officer of the firm to which you are applying. This can usually be found on the firm's clerkship advertisement or its website. If you cannot find it, ring the firm and politely ask to whom you should address your cover letter.
Strong first sentence
The first sentence should contain your year level, course name, university name, grade bracket and the position for which you are applying. These are all key criteria for firms, so need to be in your first sentence. For example: "As a penultimate-year Bachelor of Laws and Bachelor of Arts student from the University of Sydney with a distinction average, I wish to apply for a summer clerkship position at Firm Z". If you do not have the best grades or you think the name of your university might jeopardise your chances, you do not have to put them in the first sentence, but you will need to have this information in your resume.
Strong second sentence
I like to highlight the strengths of my application and state that these will enable me to quickly be an asset to the firm. For example: "I believe that my previous experience in commercial law, high-level communication skills and positive, team-oriented approach will enable me to contribute quickly to Firm Z as a summer clerk". This sentence is important. Many potential clerks write about what they can obtain from the firm. The reality is, it is a job and you are there to contribute to the firm. This second sentence lets the firm know you understand this. 
Three main reasons why you would like to work at the firm
You need to come up with two or three reasons why you would like to work at the firm. These are the firm's distinguishing features and should be identifiable when you research the firm. One of the reasons should be based on the firm's culture or the nature of the firm. If firm culture is not a strong point for that firm, talk about the nature of the firm. After you have stated your reason, you need to integrate your experience and skills into the paragraph.
Note: if you are a postgraduate student and had a previous career, always mention this. Firms love JD students who have industry experience in sectors their clients work in. So if you worked in property, banking and finance or another sector before studying law, make sure you integrate this into your cover letter.
Concluding remarks
You could just go straight to the "thank you for taking the time..." sentence. However, I think it is better to have a sentence before such as "In addition to the skills and experience described about, I am positive, professional and energetic". The characteristics you list should be true to your own personality but also mesh with what the firm is looking for. For example if the firm says on the career pages on its website that adaptability is important, make sure you cover that somewhere.
Keep some perspective
Remember to make your cover letters your own. Remember that your personal worth is not connected to whether or not you get a summer clerkship. You are not doomed if you do not get a clerkship. I know plenty of distinction average students who did not get a clerkship, but who all got great graduate jobs and are currently killing their careers. Best of luck!
Monika Holmwood (pictured) recently accepted a role as an Assistant Legal Adviser at the Fair Work Commission and writes a blog, Law Graduate in Pink.