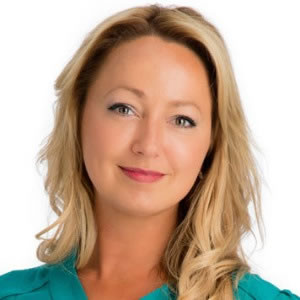 A franchising model could allow boutique firms to band together and take on bigger players, Mira Stammers writes.
It comes as no surprise that the legal profession is experiencing a paradigm shift. Much of that shift has been driven by a tough economic climate, emerging digital disruption and an oversupply of lawyers.
The changed market creates significant challenges for law firms, and in particular for small law firms and sole practitioners. Only those that adapt quickly and rise to the challenge will prosper.
So how, then, do they adapt? Small firms and sole practitioners are under a lot of pressure. On top of providing legal advice, they are faced with the ongoing demands of running a small business. At the end of the day, there's little time and few resources to dedicate to succeeding in a marketplace where clients are overloaded with choice and information.
My view is that the future of these smaller law firms is in franchising – or at the very least, in becoming part of a large network of lawyers in the same situation.
Imagine for a moment the opportunity for growth and stability.
Being part of a larger group means resources can be pooled and services centralised so lawyers can focus on what they do best; practising law. Lawyers would no longer have to spend valuable time on things such as account management, lead generation/management, IT infrastructure, debt collection, IT backup and recovery or marketing and branding. All of these take considerable time and energy, thereby diverting the practitioner from being able to service new clients.
Over the past year, many of the sole practitioners I work with have spoken to me at length about how time-consuming and expensive it can be to develop your own marketing strategy and produce marketing materials. In addition, each practitioner is separately and painstakingly attempting to test acquisition channels to determine which have the highest and most cost-effective conversion rates. This type of testing can be quite expensive and can lead to a lot of frustration for the practitioner.
By pooling resources and marketing budgets, not only can you create a national brand that has extended reach and support, you can also cut costs quite significantly. Suddenly the small firm or sole practitioner has better leads, a streamlined business, shared cost efficiencies, increased support and infrastructure as well as the security of a branded name. In effect, they start to operate as if they were a bigger firm.
Add to this the possibility of additional training and phone support, and you have a system that enables the practitioner to leverage their time in a much more cost-effective manner.
The advantages seem numerous. Why, then, does the franchising of law firms appear to be such a rare phenomenon?
If I were to guess, I would assume that being part of a national brand may feel impersonal to those who consider the practice of law to be very personal indeed. Practising under your own name, in your own way, may also be a priority for many. I'm sure many sole practitioners became sole practitioners because they value independence. But let's not forget that with independence comes the potential to be isolated and financially exposed in a market that is getting more and more competitive by the day.
I can't tell you how many sole practitioners I've spoken with who love what they do, but constantly feel isolated and often quite lonely.
Being part of a larger group helps to reduce that isolation. The practitioner has a support network, access to training, all their marketing and branding taken care of and a network of other solicitors to contact if they have a question or want to bounce an idea off someone.
So, if we put aside the ego of practising under your own name (difficult but necessary), what else is needed in order to create a national brand?
What we know is that franchises tend to work well when there is a consistency of product or service. The consistency, of course, creates confidence in the client's mind that they will receive exactly the same level of service from each of the franchisees.
In a service-based industry you might consider this to be a challenge. To my mind, it seems quite simple: turn the services into products.
Services can become products in many different ways, but a simple way is to create fixed-fee pricing across all franchises. After all, clients these days demand price certainty and outcome-based billing. Once you have financial consistency, you then need operational consistency.
Operationally, franchisees should be seen to deliver services in a way that responds to client pain points. Obvious client pain points relate to poor advice and/or poor communication. So potentially a franchise model could adopt a minimum PQE requirement and a 24-hour response time policy.
Overall, you'd have a trusted brand with standards relating to pricing, experience and communication. Add to that friendly and non-elitist service, and I think there are some strong selling points for a unified brand to portray.
My view is that the future of small firms and sole practitioners is to bind together to become a stronger, more recognised brand. Whether that's by becoming a franchisee or by joining a large network of law firms that are 'powered by' a third party is unclear. One thing is for sure, it's something that this little entrepreneur might explore.
Mira Stammers is a solicitor and CEO of Legally Yours