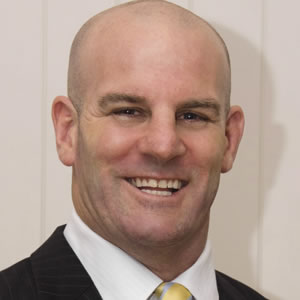 A landmark lawsuit by former NRL player Michael Greenfield could have significant legal ramifications for the game, Tim Fuller writes.
Former NRL player Michael Greenfield is taking legal action after having his career curtailed in 2012 by a shoulder charge from former NRL player Ben Te'o. Greenfield had a history of neck injuries and the incident involving Te'o resulted in further injury that required neck surgery. Greenfield did not play again following the surgery and the NRL banned the shoulder charge as a form of legitimate tackling approximately six months later.
In the past, the Courts have proven to be generally reluctant to find organising or governing bodies negligent for sporting injuries. Accordingly, players who have suffered injury as a result of a negligent act on the football field must take action against the correct defendant in their pursuit of compensation.
In rugby league, there have been a number of historical cases involving players taking action against opposition players for negligent acts. In McCracken v Melbourne Storm Rugby League Club and Kearney and Bai (2005), Jarrod McCracken famously sued his opposition players and their club for having his career ended prematurely with a dangerous 'spear' tackle.
With Greenfield, it is a little more unusual to take action against the governing body. In rugby union, there have been several cases where players who have suffered neck injuries have attempted to sue bodies such as the New South Wales Rugby Union and International Rugby Football Board for breach of a duty of care. In these cases, the Courts held that the rugby bodies did not have actual 'control' of the game when the injury occurred.
In addition, the Courts recognised that football is a contact sport and carries a significant degree of risk that players are aware of when participating in the game. Importantly though, Green v Australian Rugby Football League (2003) confirmed that a rule-making body does owe a duty of care to participants in a competition under the bodies administration.
Undoubtedly, players in the NRL are aware of the inherent risk that comes with playing in the toughest competition in the world. The players lining up each week in the NRL know how physical each contest will be and the risks that come with playing an intense sport. Therefore, with that in mind, where does this leave Michael Greenfield and his claim?
In my opinion, it may well prove to be that a legal case in another part of the world and in a different sport could prove significant. The NFL concussion litigation in the United States highlighted the role that a governing body can play in protecting (or not) the safety and welfare of a participant in a sport.
The underlying issue in Greenfield's claim could be whether the authorities acted swiftly enough to ensure that foreseeable injury was prevented. If it can be proved that the sport did not take all necessary steps to avoid the risk of unnecessary harm to the players, then this case could have serious ramifications for the sport.
In a tough game with tough men, the importance of player welfare cannot ever be discounted. The NRL have put acted promptly and responsibly in many aspects concerning player welfare – replacement rules, blood bin rule, concussion rule and more. This case may show whether they acted prudently enough to ban the shoulder charge and the consequences of this form of contact.
Tim Fuller is an associate at McInnes Wilson Lawyers.