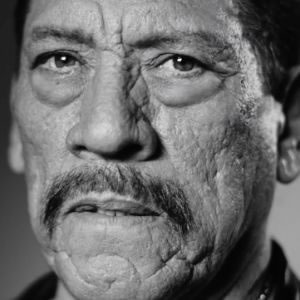 A Californian law firm has given their injury law practice a sharper edge in an online advertisement featuring the husky voice of Danny Trejo.
Mr Trejo is well-known for his hypermasculine characters, handlebar moustache, tattoos and battle-scarred face. Perhaps his most famous role is the character "Machete". He recently appeared in popular TV series Breaking Bad as a Mexican cartel member called Tortuga.
Law firm Bergener Mirejovsky released a YouTube video featuring Mr Trejo on 17 July. The video has since received 187,000 views.
In the 30-second clip, Mr Trejo stares squarely into the camera and says: "Once you've been to hell and back, there's not much left to fear.
"When the boogeyman goes to sleep at night, he checks under his bed for me.
"But if I get into an accident, I'm calling the boss, James Bergener. If you've been hurt, don't back down."
As a former drug addict who has spent quite some time behind bars, Mr Trejo has real street cred as a tough guy. He has built a career playing lowlifes, thugs, villains, as well as good-guy characters that are a bit rough around the edges.
Like any decent law firm ad, the video also contains a disclaimer in fine print: "Danny Trejo isn't an attorney or a client. He's a paid badass. If you need to take down a drug cartel on-screen, hire Danny. But if you need to take down an insurance company in real life, hire Bergener Mirejovsky. Attorneys licensed in California."