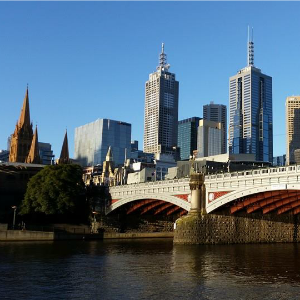 Melbourne is famous for its hip underground bars and charming back alley cafes, but there is one variety of establishment that has persistently defied the tug of modernity – elite male-only clubs.
Gentlemen's clubs, which provide an exclusive, male-only space for members to discuss business while presumably smoking expensive cigars in leather armchairs, may seem like a bizarre hang over from the 18th century. However, Australia currently has no fewer than 30 of these "amusing relics", as former Victorian attorney-general Rob Hulls described them.
Melbourne judges have recently decided they are fed up with these establishments.
As reported by the Herald-Sun last weekend, Victorian Court of Appeal president Justice Christopher Maxwell and Victoria's Chief Justice, Marilyn Warren, have refused invitations to speak at four such clubs in Melbourne.

"I do not believe that a public official should appear to be endorsing discrimination," said Justice Maxwell.
Chief Justice Warren is the first female to be appointed to this position in Australia. She is also the first Chief Justice to be refused membership of these elite clubs on the basis of her gender.
 "It is remarkable that, for the first time in Victorian history, the Chief Justice has not been offered membership of any of these clubs – simply because she is a woman," Justice Maxwell said.
"Gender equality is a fundamental issue of human rights."
The Melbourne, Australian, Athenaeum and Savage clubs boast powerful members, such as former prime minister John Howard, James Packer and current federal attorney-general, George Brandis.
According to attorney-general Hulls, single-sex clubs are exempt from the federal Equal Opportunity Act.
Melbourne also has two female-only clubs, the Lyceum and Alexandra.