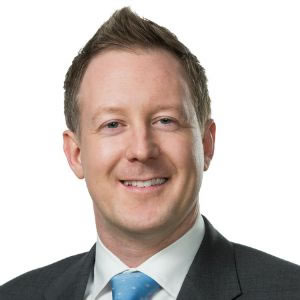 Establishing copyright in reality TV programming can be a challenge, James Lawrence writes.
The Seven Network has failed in its attempts to obtain an interlocutory injunction restraining the Nine Network and production company Endemol from continuing to air The Hotplate. Seven alleged that The Hotplate infringed copyright in Seven's My Kitchen Rules.
The Hotplate premiered on Nine on 28 July. Seven argued that The Hotplate was essentially a copy of the My Kitchen Rules format. Seven sought an interlocutory injunction restraining Nine from continuing to broadcast the remaining episodes.
Nicholas J declined to order an injunction and instead said that in the event Seven wished to proceed with substantive proceedings, there ought to be an early final hearing "long before the prospect of a second series of The Hotplate". Tellingly, his Honour also said that while he was satisfied that Seven has a reasonably arguable case of copyright infringement, he did not accept at this stage that it was strong.
Seven argued that copyright exists separately in both the original format and production elements of My Kitchen Rules, as well as in the physical production "bibles" and related documents. The production elements said by Seven to have been copied included the specific casting/contestant types, scripted inter-personal conflict (between team members and with the judges) costumes, sets, food and menus, music, promotion and judging processes.
Senior Counsel for Seven Richard Lancaster SC noted during Tuesday's hearing that Seven's lawyers had asked Nine to produce the production bibles for The Hotplate for comparison and that Nine had resisted that request. 
In my view, establishing copyright subsistence in television show formats is always a difficult proposition.
Copyright protects the expression of a concept or an idea, but not the mere concept itself. In the case of TV formats, the mere idea or conceptualisation of the format cannot be the subject of copyright protection.
That said, I understand the frustration around the difficulty for content producers and network licensees in protecting novel TV formats. 
There can be any of number of copyright works relevant to a TV show. Where a show is scripted, there is clearly copyright in any written script. For most TV shows there will likely be copyright in any production bible and related storyboards; each of those will constitute a literary work. For formats per se, you would argue that copyright in the key elements comprising the format taken together constitute a dramatic work. 
Interestingly here, Seven argued that each episode of MKR constituted a separate original dramatic work. The judge noted in the reasons that this may present a difficulty for Seven if it proceeds with the substantive case.
TV formats themselves are inherently difficult to protect using copyright. The difficulty is in identifying the relevant copyright work and particularising the key elements constituting the work with clarity. Is the copyright work the "plot" of the show, that is the overall format, framework and structure? Is it the combination of certain unique elements? 
Even if you establish subsistence, infringement may also be a difficult proposition. Not only do you need to prove actual copying, but you need to prove that a substantial part of the combination of the series of dramatic events or elements has been taken.
This issue arose 10 years ago in The Block case. In that case, Tamberlin J found that Nine's The Block did not infringe Ninox's Dream Home format because it did not have "the necessary level of detail or bear any sufficient resemblance in mood, tone, portrayal, structure, visual and aural impact". Unfortunately, that case did not deal directly with issues of subsistence. The content originator in the leading TV format decision of Green v Broadcasting Corp. of NZ [1989] 2 AllER 1056 (the "Opportunity Knocks" case) in the Privy Council also had no joy. 
However, it is important here to recognise this case is still at an early stage and that battle is likely to continue.
This was only an application for an interlocutory injunction, so other than his Honour's comments around whether there was a serious case to be tried, the substantive argument around copyright subsistence and infringement is yet to come.
His Honour did make one interesting observation though; he said that in his view there was one key difference between the two shows, namely that MKR has amateur contestants while The Hotplate has professional restaurateurs. This difference, he said, led to a different dramatic effect between the two programs.
The case also demonstrates yet again the difficulties associated with obtaining interlocutory relief in circumstances where the balance of convenience might be seen to be finely poised and that difficulties in quantifying damages apply to both parties.
Despite Seven not being successful in its application, costs were reserved.
James Lawrence is a partner at Piper Alderman.