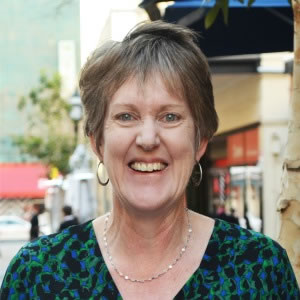 No matter your view on asylum seekers and offshore detention, a prohibition on torture is something we can all support, writes Greens Senator Penny Wright, who will present a motion to ratify the Optional Protocol to the Convention Against Torture to Parliament today.
The political rhetoric around those most in need has been fairly harrowing in the past few years.
It has been a race to the bottom between the Coalition and the Labor Party to see who can act in the cruellest manner to those who come to Australia seeking asylum. The language used and the political point scoring often neglects a key fact – that these are people's lives we're talking about.
Fairness and the rule of law are often jettisoned in a populist plea to win votes.
For decades the Australian Greens have put forward credible, detailed, expert-backed and evidence-based alternatives to cruel ALP and Coalition 'border security' policies, only to be ignored, ridiculed or viciously attacked by the old parties who remain locked in to these measures for political gain.
The situation often seems hopeless, but very occasionally there emerges a policy option so sensible that it offers a real reason to hope that Australia's political class might work together to take a small step forward toward dignity and humanity in this policy space.
This option is the Optional Protocol to the Convention Against Torture (OPCAT).
OPCAT offers the hope that, regardless of the political climate, Australia will not authorise, permit, facilitate or condone the type of treatment that is outlawed by the Convention Against Torture; a Convention Australia signed on 19 May 2009.
The Optional Protocol offers something we should all support, regardless of our views on the merits or morality of offshore processing and mandatory immigration detention:  transparency and accountability.  
It also signals to the world that no matter what political imperatives might be pursued, the use of torture or other cruel and inhuman treatment is never something that will be committed in our name.
OPCAT achieves this through independent bodies that are responsible for overseeing places of detention in Australia. By creating our own National Preventative Mechanism and by using the international sub committee system, we can ensure an efficient, effective and independent form of inspection and report on all places of detention in Australia and under Australia's control.
These bodies would have a mandate to visit places of detention, interview detainees and employees and report on their findings, having regard to international human rights obligations that Australia assumed voluntarily.
Outside the obvious benefits this model would offer for the rights of detainees, there are other, valuable, related benefits for the implementation of the OPCAT.
These include safer, more sustainable workplaces for employees and contractors who work in, or provide services in or to, detention facilities  – which in turn can have flow on benefits for efficiency and cost savings.
OPCAT also provides a strong legal framework under which professionals such as doctors, lawyers and journalists, can adhere to their ethical obligations to their clients and the greater public by providing protection to expose any wrongdoing perpetrated against those under Australia's care.
The relatively low cost of implementing OPCAT is another advantage.
Much of the legwork has already been done by the Australian Human Rights Commission to identify how OPCAT might be implemented in an efficient and relatively low cost way. This could be done by adapting existing oversight mechanisms, such as ombudsmen and human rights commissioners, to perform the function of the National Preventative Mechanism.
We don't have to look far for a success story. Across the Tasman, New Zealand implemented the OPCAT in 2007 – to great success. It has even led to some cost savings in their prisons.
Here in Australia the OPCAT should theoretically pass with bipartisan support, or at the very least support from the ALP, given that it was signed by the Rudd Government. This followed an extensive and bipartisan inquiry by the Joint Standing Committee on Treaties.
The benefits of ratification of the OPCAT do not end with immigration detention.  Independent bodies would carry a mandate to inspect and report on all places of detention in Australia including police cells, prison cells, and mental health institutions.
This offers immeasurable benefits for the lives and rights of those detained in these facilities – who we know are likely to be the poorest, most vulnerable people in our community, with an over-representation of Indigenous Australians. It also offers positive, flow-on effects for the health and efficiency of the overall system of criminal justice and mental health in Australia.
To me, full ratification and implementation of the OPCAT is a "no-brainer"– and a growing number of doctors, lawyers, human rights experts and people working in prisons and immigration detention agree.
For this reason, in the next sitting of Parliament, I plan to table a motion calling for the Commonwealth Government to take immediate steps to implement the OPCAT in Australia.
This will present a clear challenge for the old parties to step up and seize this opportunity for hope; to work together to bring a little piece of dignity and integrity to our system of detention and to shine a light into every dark corner. It's a prospect we should – as a civilised society – welcome with open arms.