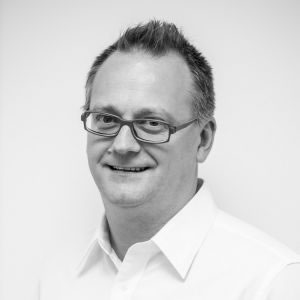 While the in-house market is growing, securing a general counsel position still requires a degree of planning and strategy, Paul Garth writes.
It is no secret that the overall trend in the current market is leading to the expansion of legal teams. And it is also well known that general counsel roles are expanding in function, with senior legal people no longer only seen as the right hand of the CEO, but as an integral part of the C-suite. An increase in conversations around risk at board levels has seen an increased need for the managers of risk at that table. So where are all the GC roles?
General counsel, head of legal and regional counsel roles are undoubtedly rare in the legal recruitment sector. A scarcity of roles combined with a highly networked process when it comes to recruitment at this level make for an often discreet hiring process, in stark contrast to senior hiring within private practice. The roles are almost certainly out there, but the trick to accessing them can lie in correct personal marketing.
C-suite positions are almost always filled via executive search firms, by word of mouth or, increasingly, via social media. To tap into this, senior counsel need to be active networkers with a minor degree in social media profiling. On a practical level, this means getting yourself out there, publishing, highlighting your successes on social media sites, joining LinkedIn groups, attending functions, seeking out opportunities to speak at industry events, the list goes on.
The generalist nature of the in-house counsel role ensures that you become an expert on the subject matter of your own company. This can be limiting when viewed by an outsider, unless the company they operate is from the same sector, or of a similar profile. To counter this, you need to keep up your professional profile and demonstrate your breadth of experience.
In terms of what you need to be projecting, executive search specialists and headhunters (in-house or otherwise) will pursue general counsel candidates who can demonstrate an ability to present ethical behavior and consistent principles at all times. Candidates need to possess strong communication skills, independence and confidence when working in the highly regarded and autonomous general counsel role, in which they provide the framework for the organisation.
For senior counsel looking for the next challenge, often the focus is on securing a regional management role. A quintessential element to being successful when applying for a regional oversight role is having a broader world view and experience. Modern organisations require a general counsel who understands the fundamental aspects of other contrasting international establishments. Transnational familiarity is often a prerequisite, given the intricacy of today's worldwide professional landscape.
Another route often sought by general counsel is the move outside of the legal function. This is a much more challenging career step. It is often suggested that lawyers are too risk adverse to cross over into commercial roles, or to sit at board level in any other capacity. However, this suggestion that lawyers are somehow a different species is plainly ridiculous.
Rather, it is that the opportunities to demonstrate capabilities needed within other C-suite roles are limited for in-house counsel. As general counsel, you are tasked with creating a culture of integrity and called upon to present balanced and fair-minded positions. This is in contrast to the traits often looked for in a CEO, such as risk taking, flair and pushing strategic direction.
A final career path that is emerging as an increasingly popular option for general counsel is a return to private practice at partner level. There have been a number of well publicised GC to partner moves over the last few years. Again, for these roles, profile and networking are key.
If you are interested in considering this option, bear in mind what it is a partner does in private practice: they bring in the business. For some, the business they work for will become the key client, but for many, this is not possible or less than ideal. Putting together a realistic business case is essential in deciding if a move back to private practice is the right option for you.
Paul Garth is the director at executive search firm GRMSearch